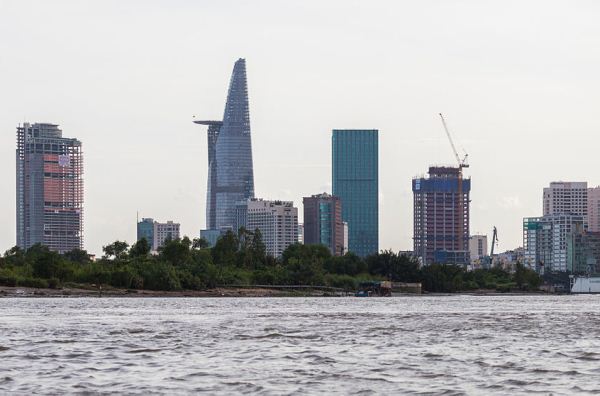 Vietnam's Manufacturing Purchasing Managers' Index (PMI) rose to 52.6 in July from 52.5 in June, as the country recorded further marked growth of new orders and production, according to IHS Markit in its latest report.
The reading signaled a further monthly improvement in business conditions, the 44th in as many months, it added.
Manufacturing production rose sharply in July, with the rate of expansion quickening for the third month running to the fastest since last November. Firms indicated that they were often able to follow production plans, with higher new orders also contributing to output growth.
New business rose at a solid pace that was the fastest in 2019 so far amid improving customer demand. The rate of expansion in new export orders softened to the joint-weakest in 44 months, however, amid trade tensions between the U.S. and China.
Solid increases in new work added to pressure on capacity at Vietnamese manufacturers. Backlogs of work rose for the second month running. Firms responded to greater output requirements by taking on additional staff for the third time in four months, but the rate of job creation was only slight and weaker than in June.
The rate of input cost inflation softened for the third successive month in July, with some panelists citing China as a source of falling prices. The latest increase in input prices was only slight and the weakest since March.
Andrew Harker, associate director at IHS Markit, said: "Latest PMI data for Vietnam point to ongoing success for Vietnamese manufacturers during July, with new business growth the fastest in the year-to-date. This was despite the joint-weakest rise in exports for 44 months as the US-China trade dispute hampers global trade flows. If anything, firms are not currently able to expand output quickly enough, as evidenced by a second successive rise in backlogs of work.
"Should the PMI remain around the current level for the rest of the quarter, PMI-based estimates suggest that manufacturing output will be set for further double-digit year-on-year growth in the third quarter of 2019."
Relatively soft cost pressures enabled manufacturers to maintain competitive pricing policies at the start of the third quarter, with selling prices reduced for the eighth month running. That said, the rate of decline was only marginal, said IHS Markit.
Expectations of higher new orders over the next 12 months resulted in continued optimism among manufacturers that production will expand over the coming year. Sentiment picked up from the previous month, with over half of all respondents optimistic regarding the 12-month outlook.
Confidence in the near-term outlook, alongside increases in current workloads, encouraged firms to expand their purchasing activity in July. Input buying rose sharply, and at a broadly similar pace to the previous month. Despite the strong increase in purchasing, pre-production inventories were broadly unchanged as inputs were used to support production. Meanwhile, stocks of finished goods increased slightly, ending a two-month sequence of depletion.
Photo: Diego Delso