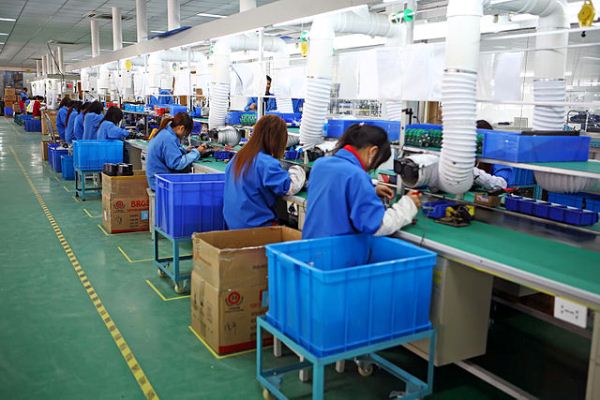 Manufacturing conditions across ASEAN further deteriorated at the start of the third quarter, with the headline index falling from 49.7 in June to 49.5 in July, according to the latest IHS Markit Purchasing Managers' Index (PMI).
The July PMI marked the lowest reading in exactly two years and is the second successive monthly deterioration in operating conditions at ASEAN manufacturers, said IHS Markit.
Contributing to the decline was a slight reduction in overall output, the first recorded since July 2017. This occurred alongside only a marginal increase in new orders. Demand conditions were also strengthened by the fastest rise in foreign sales for a year. However, employment continued to fall.
David Owen, economist at IHS Markit, said: "The ASEAN manufacturing sector remained in decline in July, according to the latest PMI survey data. In fact, the rate of deterioration was the steepest in two years, driven by lower output and employment. Firms were led to reduce production levels on the back of only marginal increases in new orders in recent months."
"As such, manufacturers appear in a difficult position, and require stronger demand growth to lift them out of the current soft patch. Output prices also rose at a subdued pace, the joint-slowest since August 2016, suggesting that some firms are relying on discounts to attract customers."
Business conditions improved in four of the seven monitored countries. Myanmar's manufacturing sector continued its run of solid improvements, posting a headline reading (52.9) broadly in line with that seen in June. Vietnam also saw a strong rate of growth during July (52.6) that was the most marked for seven months.
The Philippines recorded a moderate improvement in manufacturing conditions, with the headline index (52.1) rising for the third month in a row. By comparison, Thailand saw growth slow to only a marginal pace in July (50.3).
Indonesia's manufacturing sector, meanwhile, slipped into decline, with firms reporting the quickest deterioration in operating conditions since the end of 2017 (49.6). Malaysia continued to signal weakening manufacturing conditions, as the headline index fell to a four-month low (47.6). Lastly, Singapore extended the current run of deterioration in its manufacturing sector to one year, although the downturn in July (44.5) was softer than in June.
Overall demand conditions at ASEAN manufacturers improved in July. The rate of new order growth was marginal, albeit faster than in the previous month. Furthermore, new export orders grew to the greatest extent for a year, offsetting a slight reduction during June.
Nevertheless, the increase in total new orders did not stop companies from lowering production, although the rate of decrease was only slight. Firms also pared back on input purchases for the second month running, leading to a moderate drop in pre-production stock levels. Relatively subdued output and new order trends contributed to a marginal fall in stocks of finished items.
Employment at ASEAN manufacturing firms also decreased in July. This marked the second successive monthly reduction in workforce numbers, as well as the quickest rate of job shedding in over three-and-a-half years. Notably, four of the monitored countries recorded a drop in employment, while the other three saw only marginal increases.
Meanwhile, input prices rose only modestly, with the rate of inflation unchanged from the previous month. Along with weak demand growth, this led firms to raise selling prices at the joint-softest rate in nearly three years.
Finally, sentiment regarding future output dropped during July after relatively strong levels of optimism over the prior two months. Only Vietnam and the Philippines saw sentiment improve from June, while Singapore recorded a pessimistic forecast for the second month in a row.
Photo: Xu Hongzhi