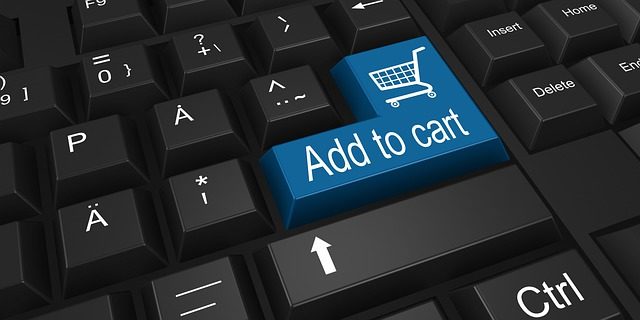 As the Philippine Bureau of Customs (BOC) drafts its rules on cross-border e-commerce, it finds itself confronted with a multitude of potential issues related to online purchases.
The bureau's key concern is determination of liability, or who it should run after in case of violation of customs laws and rules during online purchases, BOC assistant commissioner Atty. Vincent Philip Maronilla told participants at the recent Cross-Border E-Commerce Conference organized by Asia Customs & Trade and PortCalls, pointing out that on the one hand the online buyer "does not appear to have a contractual privity with the deconsolidator", and on the other e-commerce companies, who engage consolidators and deconsolidators, argue they are only online platforms.
Another issue is whether online buyers are aware they are considered the ultimate importer and "therefore would be primarily responsible for the payment of duties and taxes for dutiable goods and compliance with the CMTA (Customs Modernization and Tariff Act)", said Maronilla, who is also the BOC spokesperson.
Other issues raised by the BOC official include:
The extent of the deconsolidator's responsibility in case of CMTA violations.
Whether the use of a deconsolidator's warehouse should be limited to holding goods bought online or holding a mix of different cargoes.
How e-commerce goods worth more than P50,000 should be treated. Under current customs rules, such shipments are considered commercial transactions and require filing and processing under the formal entry.
The use of de minimis and its effect on BOC's revenue collection. Under the CMTA, the de minimis threshold was increased to P10,000 from P10. Customs authorities need to identify abuse or misuse of de minimis for illicit trade purposes (splitting of consignments/undervaluation), and ensure compliance with classification and origin rules, Maronilla said. He recalled that when he was district collector at BOC-Ninoy Aquino International Airport, he saw a P1-billion drop in customs revenue collected from one of the airport warehouses because one of its 3PL clients began consigning each of the 1,000 monthly online orders of essential oils to individual buyers in order to enjoy higher de minimis benefit and sidestep paying duties and taxes.
E-commerce shipments brought in as containerized shipments. Unlike balikbayan (personal effects) boxes, which have clear rules and are covered by provisions of the CMTA, e-commerce shipments do not have identified rules yet and must have their own set of regulations, Maronilla said.
BOC's risk management needs to foresee issues such as lack of information, inaccurate declaration, and lack of compliance records of buyers. He noted e-commerce has given birth to a new category of casual buyers and sellers with limited knowledge of export/import processes and regulations.
Prevention of smuggling. In online purchases, Maronilla said it is hard to prevent the flow of restricted and prohibited goods because of the sheer number of small shipments coming in.
Citing consultancy firm Forrester, Maronilla said annual global e‑commerce is forecast to grow 17% between 2017 and 2022. Social media management platforms Hootsuite and wearesocial also reported that around 76 million Filipinos were active online in January 2019, a 13.4% jump from 67 million year-on-year, and this represented 71% of the Philippines' total population. Moreover, 47.3 million Filipinos purchased online consumer goods in January 2019, a 3.5% hike over the same period last year.
A customs memorandum order (CMO) on cross-border e-commerce is being discussed at the level of the Project Management Office (PMO), which handles the drafting of CMTA implementing rules.
Maronilla said he has instructed PMO to invite all online platform operators to share their views on the proposed CMO.
He assured BOC is willing to work with stakeholders on crafting the agency's rules on cross-border e-commerce as it also wants the trade to flourish.
In a separate interview with Asia and Customs on the sidelines of the conference, Maronilla said he hopes the trade issues will be resolved so the CMO can be issued as soon as possible.
He noted, however, it is not only BOC struggling with drafting the rules for e-commerce, but other countries' authorities as well. He said that in fact, there is "an emerging trend to review all de minimis values…to lower it" because of the increasing volumes of e-commerce "which divert some of the usual traditional shipments from the ports to e-commerce." – Roumina Pablo