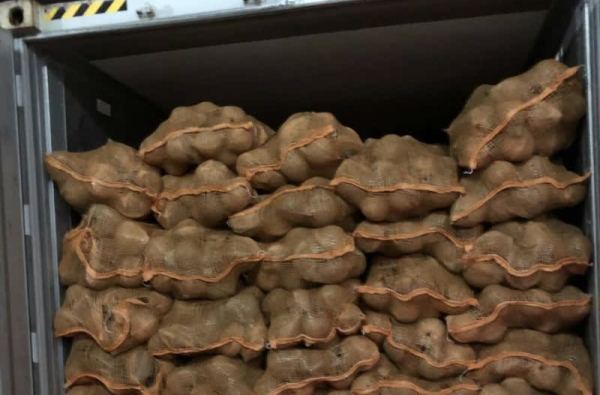 Thailand has confiscated over 80 tons of coconut imported from Indonesia for breach of terms and conditions under the law.
The Thai Department of Agriculture inspected the 81 tons of Indonesian coconut and seized them after finding sprouts shooting from inside the nut, violating the terms and conditions for the importation of Indonesian coconut set by the department in 2011.
The agency's quarantine unit informed the importer of the finding, with instructions to dispose of the goods by returning them to the country of origin.
Coconut is subject to the Plant Quarantine Act of B.E. 1964, under which imported coconut is to undergo inspection for plant diseases and insects. The Department of Agriculture is in charge of analyzing risks associated with imported plants or fruit, and keeping out pests which might come along with the cargo.
Thailand currently imports peeled coconut from Malaysia, Vietnam, Indonesia and Myanmar.
Photo courtesy of NNT