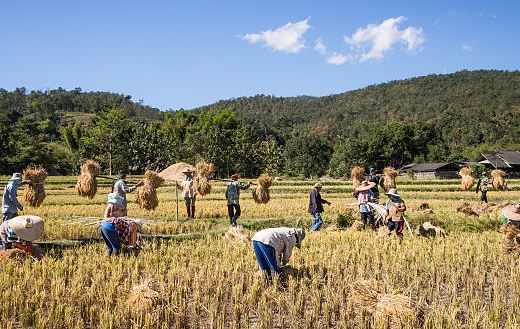 Thailand's exports in the first half of 2017 have hit a new high, thanks to global economic recovery, according to statistics from the Ministry of Commerce.
Exports during the first six months jumped 7.8% year-on-year to a six-year high, generating US$113 billion in revenue, reported the National News Bureau of Thailand.
June exports soared by 11.7%, marking the fourth straight month of gains, with turnover topping $20 billion.
Agricultural and agro-industrial exports, including sugar, frozen poultry, and rubber, have seen growth for eight straight months. Industrial exports, particularly electronic parts, plastics, and rubber, have also risen for four consecutive months.
June imports rose by 13.7% to over $18 billion, leading to a trade surplus of $1.9 billion. The country has spent more than $100 billion on imports in the first half of the year, but managed to achieve a surplus of $6.9 billion.
The Ministry of Commerce predicts the country's exports to continue the upswing in the second half of the year to reach its 5% growth target, banking on the continued global economic pickup and hike in the prices of agricultural commodities.
Photo: Takeaway – Self-photographed