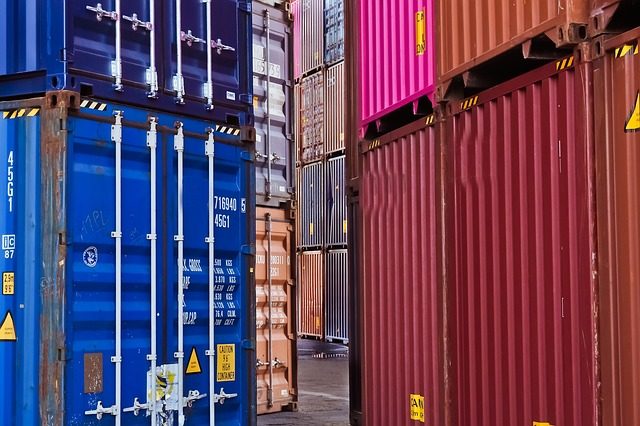 The problem of congestion at the Port of Manila (POM) and Manila International Container Port (MICP) has been checked as of April, according to the Bureau of Customs (BOC).
Yard utilization at POM and MICP has declined to 69% and 70% as of April from 95% and 90% in January 2019, respectively, BOC said.
"The continuous decrease in the level of yard utilization at the two major ports is a clear manifestation of the commitment of the officials and personnel of the Bureau to address trade challenges," Customs commissioner Rey Leonardo B. Guerrero said in a statement.
He added that the strong relationship between the government and the private sector, particularly the port operators Asian Terminal Inc. (ATI) and International Container Terminal Services, Inc. (ICTSI), helped BOC address the problem on yard utilization."
"Policies, measures, and collaborative efforts were done by the BOC to address the problem of high utilization at POM and MICP," BOC said.
At POM, overstaying laden containers were shipped out to ATI's yard in Sta. Clara, Batangas to free up space at the Manila terminal.
"About 400 staying containers had been transferred from the Port of Manila to the ATI facility (at Sta. Clara Pier, Batangas) the removal of the remaining containers is ongoing," POM district collector Atty. Rhea M. Gregorio said.
She added that based on their monitoring, there is "a huge decline on the number of vessels at queue from as high as 21 vessels in February to 0 vessels in March."
BOC said POM continues the "strict monitoring of the return and load out of empty containers to ensure faster processing of transactions for the release of shipments which resulted in fewer delays in the berthing of vessels and unloading of shipping containers at the yard."
A similar strategy has also been implemented at MICP with overstaying containers being transferred to ICTSI's Laguna Gateway Inland Container Terminal (LGICT). The port also recorded more empty containers evacuated from the country every week.
"We have been closely coordinating with international shipping lines on the return of empty containers, and the higher rate of empty container load out has freed up space in the container yard," MICP district collector Atty. Erastus Sandino B. Austria said.
"Around 17,500 to 18,000 TEUs (twenty-foot equivalent units) were loaded out of MICP beginning [in] the last two weeks of March," he added.
MICP had held consultative dialogues with international shipping lines and ICTSI, during which the shipping lines agreed to load more empty containers onto their vessels on weekends and holidays, taking advantage of the downtime at the yard.
"As part of the solutions discussed during the consultative meetings, ICTSI has also [adopted] measures to encourage the pull out of containers during the holidays," Austria added.
ICTSI has been offering waived fees, rebates and other perks to encourage importers to claim their laden containers on days when transactions and port activity are typically low.
MICP has also been operating on Saturdays to encourage importers and customs brokers to process their shipments. BOC also consistently deploys skeletal forces during holidays, the customs bureau noted.
The Department of Transportation earlier said container pull-outs from POM and MICT have increased by 18% as of March 28 following the signing of a manifesto of support for the efficient utilization of Philippine ports last March 15 by the Philippine Ports Authority (PPA), BOC, Association of International Shipping Lines (AISL), ATI, and ICTSI. The manifesto encourages the immediate retrieval of overstaying containers from Manila ports.
In an earlier statement, ICTSI said import dwell time at MICP has been reduced from 11 days in January to 6.6 days at the start of April, following a PPA order to transfer all overstaying Customs-cleared containers out of Manila ports.
"This has resulted in zero ship queues compared to December's peak season," ICTSI noted.
Prior to the manifesto, PPA also published a notice ordering all importers and cargo owners to withdraw their Customs-cleared containers in Manila port from March 1 to 15, otherwise their cargoes will be transferred to outside depots at their expense.
PPA has also recently issued Administrative Order No. 02-2019, which provides the guidelines on the transfer of overstaying imported cargoes from Manila South Harbor and MICT to designated ports outside in a bid to promote optimal terminal efficiency and address high import dwell time.
ICTSI, AISL, Alliance of Concerned Truck Owners and Organizations, and Container Depot Alliance of the Philippines had also agreed earlier to undertake immediate measures to alleviate problems with returning empty containers.
All these efforts aim to address high import dwell time and promote optimal terminal efficiency at Manila's international terminals, which for several months since last year had high utilization due to overstaying import cargoes and congested empty container depots, among others.