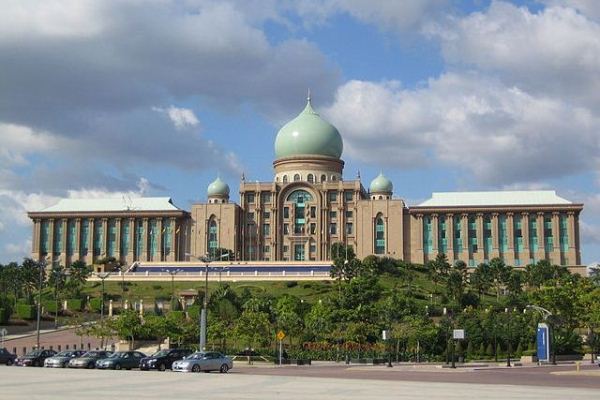 Malaysia and China have signed an "improved deal" on the East Coast Rail Link (ECRL) project, allowing the suspended rail development to resume, the Prime Minister's Office (PMO) of Malaysia announced recently.
"The Government of Malaysia welcomes the signing of a Supplementary Agreement (SA) between Malaysia Rail Link Sdn Bhd (MRL) and the China Communications Construction Company Ltd (CCCC), which will pave the way for the resumption of the East Coast Rail Link (ECRL) project," the PMO said in a statement on April 12.
It added that the supplementary agreement, which covers the engineering, procurement, construction and commissioning aspects of the ECRL, "was achieved after months of negotiations between the companies involved as well as the Governments of Malaysia and the People's Republic of China."
It further said that the construction cost for Phases 1 and 2 of the ECRL has now been reduced to RM44 billion (US$10.7 billion), a reduction of RM21.5 billion from its original cost of RM65.5 billion.
"This reduction will surely benefit Malaysia and lighten the burden on the country's financial position," the PMO said, adding that further details of the "improved deal" will be provided during a press conference on April 15.
The Malaysian government put on hold the construction of ECRL, which will become Malaysia's biggest rail system once completed, last July as it sought to renegotiate for a lower project cost with China. 
The rail development is intended to link Malaysia's east coast to the capital, Kuala Lumpur, and to Thailand. The project also forms part of China's Belt and Road Initiative, meant to provide a trade route connecting China with markets beyond Asia.
Project manager MRL, an entity of the Ministry of Finance of Malaysia, on July 3, 2018 instructed CCCC to suspend all works under the engineering, procurement, construction, and commissioning contract of the ECRL project, as the Malaysian government shot down the development, saying the cost was overblown.
The original project cost of RM65.5 billion was nearly 50% above estimates made under the previous Malaysian government, and the current administration insisted that a big reduction was the only way to make the ECRL economically viable.
The contract for much of the work on the 688-kilometer rail line was given to state-owned CCCC last year, with the Export Import Bank of China to provide 85% of the financing.
The project has two stages. The first phase involves constructing a railway that features 22 stations running along a 600.3-kilometer route. Phase 2 of ECRL, meanwhile, will have an estimated length of 88 kilometers.
If completed, the rail link will connect the South China Sea in the east coast of Peninsular Malaysia with strategic shipping routes in the west and is a major part of China's infrastructure push across Asia and beyond.
Photo: JaseMan