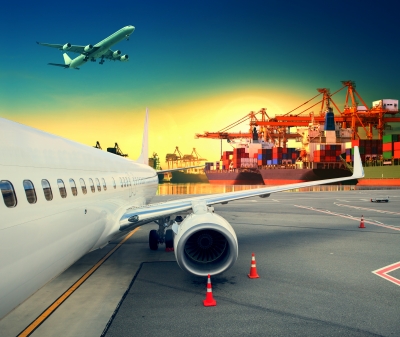 The draft customs administrative order (CAO) establishing an Authorized Economic Operator (AEO) Program in the Philippines has been released by the Department of Finance (DOF) and Bureau of Customs (BOC) for stakeholders' comment.
The draft CAO implements provisions of Republic Act (RA) No. 10863, otherwise known as the Customs Modernization and Tariff Act (CMTA), regarding the establishment of an AEO program in the country. A previously created AEO program in 2013 was assigned to an ad-hoc office with no personnel.
READ: Customs issues rules on Philippine AEO program
The AEO program—a concept under the World Customs Organization SAFE Framework of Standards to Secure and Facilitate Global Trade—represents a customs-to-business partnership that seeks to enhance international supply chain security and facilitate movement of legitimate goods.
Recognized AEOs can enjoy trade facilitation benefits, such as reduced examination or expedited clearance for goods.
Under the draft CAO, BOC's AEO program will have three components—cargo security system (CSS), trade clearance facility (TCF), and mutual recognition arrangement (MRA).
CSS ensures the integrity and security of imported goods in accordance with the principles of the WCO SAFE Framework, while TCF enables highly compliant stakeholders to clear their goods with minimum or zero customs border intervention.
MRA refers to a formal arrangement between two or more customs administrations outlining the circumstances and conditions for recognizing and accepting each other's AEO programs.
The MRA sets out the process needed to implement, evaluate, monitor, and maintain mutual recognition. In addition, it defines the benefits to be mutually extended by the customs administrations to AEOs and lays down the practical arrangements for providing these benefits.
The program is to be initially carried out in the ports identified in a customs memorandum order that will be issued to execute the CAO. However, the TCF component will be launched first, with the CSS following as soon as the needed infrastructure and manpower resources are put in place.
BOC said it "shall endeavor to enable itself to implement both systems simultaneously at the soonest possible time."
Stakeholders that may apply for accreditation under the AEO program are importers, exporters, customs bonded warehouses and customs facility warehouses, foreign suppliers or manufacturers, customs brokers, non-vessel operating common carriers, international and domestic freight forwarders, shipping lines or airlines and their agents, authorized agent banks, local transport firms, and other entities in the logistics and international supply chain involved in importation and exportation.
The applicant must meet the standards of reliability and trustworthiness, which will be measured based on the company's level of risk, the nature of its business, and its importation performance as it relate to customs revenue, compliance, and cargo security.
A level 1, an AEO-approved applicant is exempt from renewal of accreditation. At Level 2, benefits widen to include a dedicated processing lane, advance clearance process, periodic lodgement, one-time exemption certificate, and expedited customs clearance for exports. For level 3, the customs commissioner must establish the criteria and benefits for validating AEO members.
Once granted, the accreditation of AEOs is to last unless it gets suspended or revoked due to a violation committed by the accredited party based on the conditions set by the CAO.
To operate the program, an AEO office will be created consisting of the accreditation group, program validation group, statistical and management reporting group, and secretariat.
It will be headed by a deputy commissioner, who will act as executive director and be designated by the customs commissioner.
While working to finalize the CAO, the DOF and BOC will accept position papers until December 15. A public hearing is also to be held on the same date. – Roumina Pablo
Image courtesy of [name of the image creator] at FreeDigitalPhotos.net