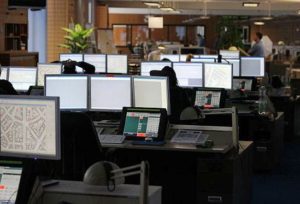 As of the end of November 2016, Vietnam has processed about 204,000 records from 8,200 enterprises through its National Single Window (NSW) as the country vows to continue to increase the procedures handled digitally, according to the General Department of Vietnam Customs.
The department's Standing Agency of the National Steering Committee on the ASEAN Single Window also reported that by end-November, 36 administrative procedures were already being coursed by 10 ministries through the NSW, according to a report of Vietnam Customs News.
The customs department has recently been collaborating with the ministries of health, agriculture and rural development, transport, and industry and trade to extend the scope of management processes going through the NSW platform.
The National Steering Committee began working with these ministries and agencies in August about adding more processes to the National Single Window concerning vessels entering and exiting seaports and inland waterways ports.
Under the government's 2016-2020 action plan on the NSW and the ASEAN Single Window implementation that was issued November 14 this year, the country will strive to complete during that period the transfer to the NSW system of almost all of the administrative processes related to the export, import, and transit of goods, as well as those concerning the arrival and departure of passengers.
Photo: PolizeiBerlin