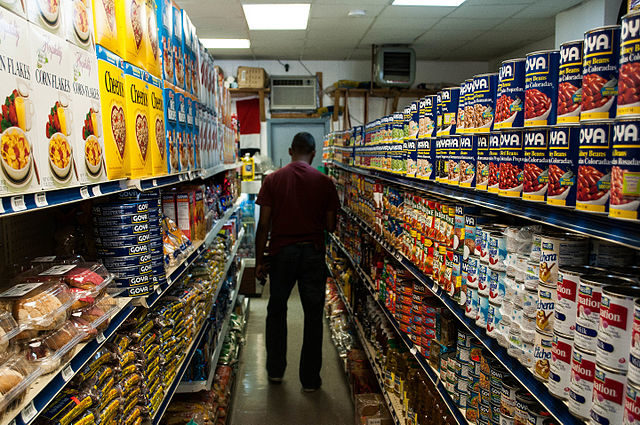 The Organisation for Economic Co-operation and Development (OECD) has downgraded the worldwide economic growth outlook for 2019 and 2020 in its newest forecast as trade tensions and financial risks continue to rise.
In the OECD's latest economic outlook, global GDP expansion has been revised down to 3.5% in 2019, compared with 3.7% in last May's outlook, and by 3.5% in 2020. "Global growth is set to weaken on the back of slower trade growth and less supportive policies," said the paper.
It said that while global economic growth remains strong, it has passed its recent peak and faces escalating risks including rising trade tensions and tightening financial conditions.
"In many countries, unemployment is at record lows and labour shortages are beginning to emerge. But rising risks could undermine the projected soft landing from the slowdown. Trade growth and investment have been slackening on the back of tariff hikes. Higher interest rates and an appreciating US dollar have resulted in an outflow of capital from emerging economies and are weakening their currencies. Monetary and fiscal stimulus is being withdrawn progressively in the OECD area," observed the report.
The shakier outlook in 2019 reflects deteriorating prospects, principally in emerging markets such as Turkey, Argentina and Brazil, while the further slowdown in 2020 is more a reflection of developments in advanced economies as slower trade and lower fiscal and monetary support take their toll.
Presenting the outlook, OECD Secretary-General Angel Gurría said: "Trade conflicts and political uncertainty are adding to the difficulties governments face in ensuring that economic growth remains strong, sustainable and inclusive."
The outlook says trade tensions are already harming global GDP and trade, and estimates that if the U.S. hikes tariffs on all Chinese goods to 25%, with retaliatory action being taken by China, world economic activity could be much weaker. By 2021, world GDP would be hit by 0.5%, by an estimated 0.8% in the U.S. and by 1% in China. Greater uncertainty would add to these negative effects and result in weaker investment around the world.
The outlook also shows that annual shipping traffic growth at container ports, which represents around 80% of international merchandise trade, has fallen to below 3% from close to 6% in 2017.
Growth in China has eased over the course of 2018 amid tighter rules on "shadow bank" financial intermediaries outside the formal banking sector, a more rigorous approval process for local government investment and new U.S. tariffs on Chinese imports. Stimulus measures and easier financial conditions by the central bank may help to bolster slowing growth and help engineer a soft landing, but could also aggravate risks to financial stability, says the outlook. A much sharper slowdown in Chinese growth would damage global growth significantly, particularly if it were to hit financial market confidence.
Laurence Boone, OECD chief economist, said: "There are few indications at present that the slowdown will be more severe than projected. But the risks are high enough to raise the alarm and prepare for any storms ahead. Cooperation on fiscal policy at the global and euro level will be needed."
Photo: Elvis Batiz