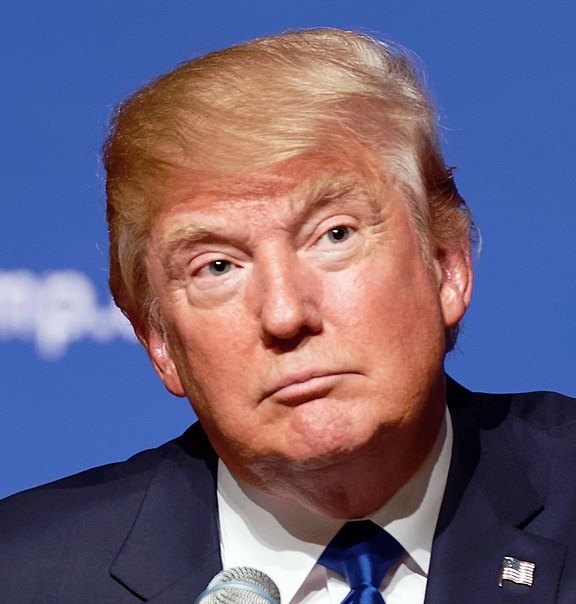 The International Chamber of Commerce (ICC) has released a statement in response to reports that U.S. President Donald Trump has drafted a bill to abandon world trade rules, saying doing so "would create a major risk to inclusive growth across the U.S. and throughout the world."
American news and information website Axios reported on July 1 about a "stunning" piece of legislation drafted by the Trump administration that would empower the president to ignore international trade rules set by the World Trade Organization (WTO).
The bill, to be called the United States Fair and Reciprocal Tariff Act, would essentially allow Trump to unilaterally raise tariffs without the approval of Congress.
The ICC statement, released July 4, states: "Speaking on behalf of 45 million companies, employing over 1 billion workers, the International Chamber of Commerce has issued the following statement in response to a recently leaked draft US Fair and Reciprocal Tariff Act that would permit unilateral tariff hikes and abandon core principles of World Trade Organization (WTO) rules."
ICC Secretary General John W.H. Denton AO said: "G7 and G20 leaders have an overriding responsibility to help fix the shortcomings of the rules-based trading system—recognizing that it has fueled seven decades of unprecedented job creation, poverty alleviation and technological progress for citizens of the US and beyond.
"Reform of the global trading system is undoubtedly needed, but abandoning WTO rules would create a major risk to inclusive growth across the U.S. and throughout the world. Energies would best be channeled into ramping up dialogue and engagement to find new, innovative ways to reform the WTO system to ensure that world trade works for everyone. Global growth in the 21st century is not a zero-sum game.
"As governments and business well know, when it comes to rethinking a service or an activity, listening to the end user is vital. Here, we are talking about the millions of businesses—large and small—that use the global trading system every day to exchange their goods and services, creating value for local economies and spreading prosperity more widely. Evidence shows that an open and stable global trading system is particularly vital to support the growth of micro and small enterprises—the engine of job creation in the U.S. economy."
ICC said it is convening businesses and other thought leaders around a "second track" dialogue platform with key global institutions. This dialogue will develop ideas to enable the multilateral trading system to better deal with the challenges and disruptions of the 21st century, said Denton.
"In physical combat the hardest hit are the frontline soldiers. In a trade war, the frontline soldiers are the workers and consumers who are the driving forces of economic growth. Without political will to resolve trade tensions through meaningful dialogue, they will be hurt with fewer jobs, high prices and ultimately less choice," he added.
Photo: Michael Vadon