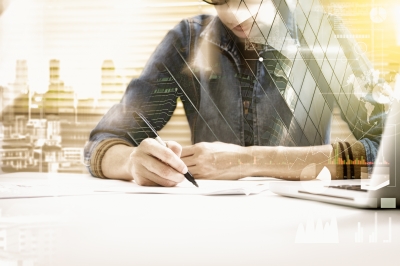 International Chamber of Commerce's (ICC) Business Action to Stop Counterfeiting and Piracy (BASCAP) responded to proposed amendments by the Singapore Government to the Customs Act for 2017 which would allow Customs to waive the submission of shipping manifests at Singapore's transhipment and transit hubs.
The Singapore Government proposed revisions include provisions that would allow Customs to waive the mandatory submission of shipping manifests for vessels, airplanes or trains arriving in or departing from Singapore. As part of the Public Consultation process, BASCAP submitted comments to flag that the discretionary waiver of the submission of shipping manifests would weaken Singapore's ability to control the flow of counterfeit goods into the country and prevent the transhipment/transit of counterfeit and pirated goods through Singapore.
BASCAP, ICC's anti-counterfeiting and piracy arm, highlighted that transit and transhipment operations present opportunities for criminals to mask the illicit origin of goods. Such illicit transport is effectively accomplished when the status of goods is unclear and Customs is unable to supervise that status. Consequently, the proposed amendment may unintentionally enable organised criminal networks to facilitate the smuggling, manufacture, reassembly, repackaging or relabelling, processing, distribution and sale of counterfeit goods through these transhipment and transit hubs, including free trade zones (FTZs).
BASCAP recommended the removal of the amendment, and that there be no dissolution on mandating the submission of manifests for all goods entering and leaving Singapore.
BASCAP's submission made on 6 June 2017 also included recommendations to the Singapore Government drawn from BASCAP's report Controlling the Zone: Balancing facilitation and control to combat illicit trade in the world's Free Trade Zones on strengthening enforcement of intellectual property (IP) rights in FTZs.  The input recommended an increased role by Customs in FTZs; the prohibition of transit, in-transit, warehousing and admission in FTZs goods that violate IP rights; and introducing a system of maintaining customs recordals of trademark rights holders.
BASCAP also extended support to work with the Singapore Government to continue to strengthen IP protection in the country, including in FTZs.
Image courtesy of jk1991 at FreeDigitalPhotos.net