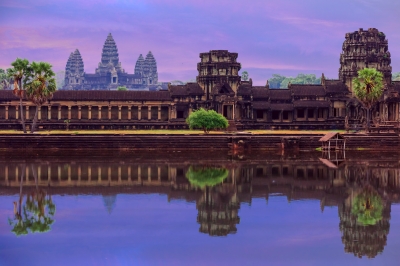 Cambodia has launched a single window service to answer issues related to tax collection and customs duties.
A Ministry of Economy and Finance statement said the facility will allow the public to check the cost of services online.
"The Ministry of Economy and Finance firmly hopes the official launch of the single window service will play a critical role in enhancing work procedures, making it easier for the public to access services in a smooth and efficient way," an agency statement said.
It added stakeholders will be able to submit recommendations and give feedback on the service.
There will be three single window offices within the ministry and three outside. Those inside will be located in the procurement, financial industry, and national accounting council departments.
The external services will be located at the General Department of Taxation, the General Department of Customs and Excise, and the National Treasury General Department.
Anthony Galliano, founder and CEO of Cambodian Investment Management, was quoted by Khmer Times as having said that the single window service will "support trade policies and initiatives in accordance with international agreements with ASEAN and the World Trade Organization."
While much of Cambodia's international trade procedures still involve manual processing such as requiring submission of documents in multiple copies to various regulatory government agencies, Galliano noted reforms in the system via modernization of information management systems and streamlining of processes and procedures.
The manual processes, Galliano explained, create "a layer of complexity and delay to border clearance procedures and act as a costly impediment to the private sector, negatively influencing the trade and investment environment.
"A single window service would facilitate faster and more transparent international trade procedures reduce costs and provide consistency and certainty to the total process.
"Moving processes from manual to digital, eliminating human interaction, and standardising data and procedures will increase productivity, lessen the opportunity for corruption and improve the country's international image and standing.
"Linking the various functions in the Ministry of Economy and Finance, and in end multiple ministries, will be a vast improvement and competitive advantage."
Preap Kol, executive director for Transparency International Cambodia, welcomed the single-window initiative. He was also quoted by Khmer Times as saying the move promotes transparency and reduces corruption.
Image courtesy of Serge Bertasius at FreeDigitalPhotos.net