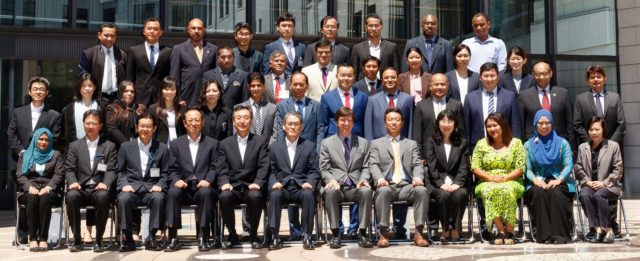 A recent World Customs Organization (WCO) workshop on Customs Valuation and Revenue Package acknowledged that strengthening cooperation between customs and tax administrations was one of the key areas for improving valuation controls and effective revenue collection.
The workshop was hosted by Japan Customs in Kobe, Japan from 5 to 9 June and funded by the Japan Customs Cooperation Fund. A total of 33 officials representing 26 WCO members attended the event.
The program included presentations on the WCO's Revenue Package program, key principles of Customs valuation, and recent instruments of the Technical Committee on Customs Valuation on subjects such as royalties and licence fees and transfer pricing.
In addition, a number of group exercises were conducted. One exercise concerned the application of the Revenue Package diagnostic tool designed to evaluate infrastructure needs in relation to Customs valuation work, and in which participants were encouraged to apply at the national level.  Another exercise focused on ways to tackle suspected valuation fraud and improving voluntary compliance.
A number of countries made presentations on various initiatives relevant to the themes of the workshop, including overviews of national valuation control program, tackling undervaluation and examples of Customs-tax cooperation.
In the wash up session, participants were asked to propose action points they would recommend to their administrations in order to more effectively apply the WTO Valuation Agreement in their countries.  The common themes which emerged included strengthening of valuation technical knowledge in areas such as transfer pricing, initiating and further developing Customs-tax cooperation programs and improving voluntary compliance, based on more effective PCA and risk management.
Logistical support was provided by the Kobe Customs Office and the Asia Pacific Regional Office for Capacity Building.