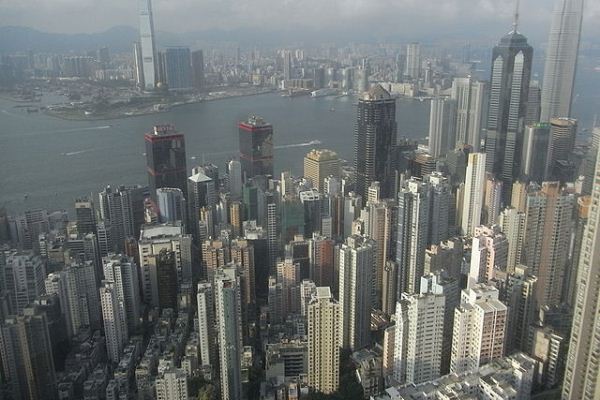 Hong Kong's private sector downturn deepened in August as escalating trade wars and local political demonstrations dampened demand, the latest IHS Markit Purchasing Manager's Index (PMI) indicated.
Business activity fell at the steepest rate since the end of 2008, reflecting a sharper decline in new order intakes. Pessimism spread to more firms, with business confidence slumping to its lowest on record.
The IHS Markit Hong Kong PMI sank to 40.8 in August, down from 43.8 in July, signalling the steepest deterioration in the health of the private sector since February 2009. The PMI has now posted below the 50.0 no-change mark for 17 months in succession.
Any figure greater than 50.0 indicates overall improvement of the economy.
New business deteriorated greatly during August. According to survey data, inflows of new work fell at the steepest rate since February 2009, dragged down by a series-record decline in orders from mainland China. Nearly half of survey respondents reported reduced Chinese demand, citing the ongoing US-China trade dispute, a sharp depreciation in the renminbi and large-scale protests as reasons.
Growing pessimism among firms meanwhile was indicated by the Future Output Index falling to its lowest level since data for this variable were first collected in April 2012.
The steeper reduction in output and increasing uncertainty led firms to exercise greater caution towards inventory management. The extent of the cut-back in purchasing activity during August was the greatest seen since the survey started in July 1998. This led to a record depletion in input inventories. Meanwhile, for the first time in six months, longer delivery times were reported as delays were reportedly linked to increased security checks and protest-related disruptions.
Deflationary pressures also persisted into the middle of the third quarter. Overall cost burdens declined for a second straight month in August, albeit marginally. This helped provide room for firms to reduce their selling prices at the sharpest rate since the start of 2016. Panellists signalled that this reflected efforts to clear inventories and boost sales amid a worsening business environment.
Bernard Aw, principal economist at IHS Markit, said: "The latest PMI data reveal a Hong Kong economy flirting with recession in the third quarter as business activity is increasingly aggravated by protest-related paralysis. The survey is now broadly indicative of the economy contracting at an annual rate of around 4.0-4.5%.
"The rates of decline in output, new orders and export sales accelerated sharply in August, with the only other time that the PMI survey has recorded a steeper downturn, in its more than two decades of history, [has] been during the SARS epidemic in 2003 and the global financial crisis in 2008-2009."
Photo: Winson 2011