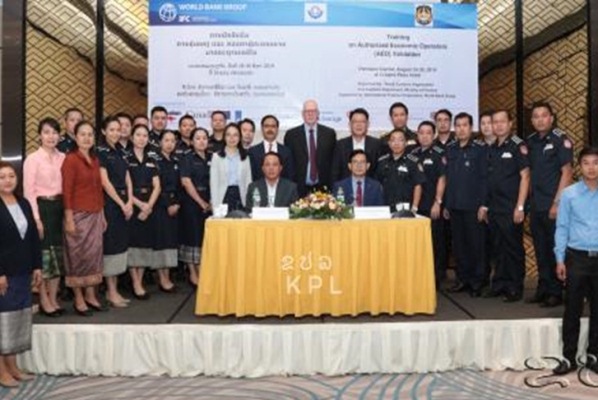 Lao PDR is planning to implement an Authorized Economic Operators (AEO) program before year-end, according to the World Customs Organization (WCO), which is among the organizations supporting this initiative.
The Lao PDR Customs Department started work on establishing an AEO program in 2017 with support from the International Finance Corporation of the World Bank Group (WBG), said WCO.
In April this year, a Ministerial Instruction No. 1159 has been issued, detailing AEO criteria, requirements, benefits, and associated procedure on managing the program.
WCO, with support from the World Bank, conducted an AEO validation training course for Laos last month in Vientiane.
This course aimed to develop Lao Customs Department's capacity to effectively examine, validate, and grant an AEO status to compliant, secure and trusted economic operators, with a view to support the implementation of an AEO program in line with the provisions of the SAFE Framework of Standards and Article 7.7 of the WTO Agreement on Trade Facilitation.
In his opening remarks, Deputy Minister of Finance Bounchom Oubonpaseuth highlighted the need to create harmonized and favorable conditions for trade facilitation in Lao PDR.
"I truly appreciate the support from the WCO and the WBG to organize this training. This initiative would help concerned officials and the private sector to enhance their knowledge and skills concerning AEO validation and authorization process for a harmonized and standardized implementation of an AEO programme," said Oubonpaseuth.
As Lao PDR prepares to launch its AEO program, this training course helped Customs officials to gain insights into AEO examination, validation and authorization procedures. This acquired knowledge and skills would significantly assist Lao PDR to create favorable conditions for compliant businesses and secure and facilitate legitimate trade, said WCO.
Going forward, Laos committed to implement the AEO program by the end of 2019, inviting importers and exporters to join the program in the first phase that will be expanded to include other economic operators in future.
Photo courtesy of WCO