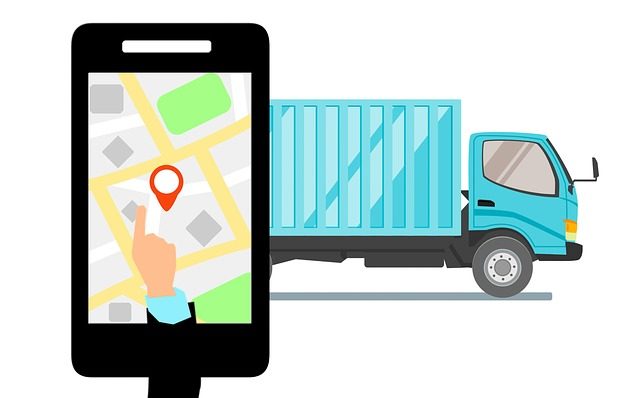 The Philippine Bureau of Customs (BOC) is set to implement in all Philippine ports by October a GPS-based container tracking system that will ensure shipments in transit end up only in their designated container yard/container freight stations (CY/CFS).
BOC is preparing the customs memorandum order and consulting with the Philippine Economic Zone Authority (PEZA) and economic zone locators before implementing i-Track next month, according to BOC Management Information System and Technology Group deputy commissioner Jeffrey Ian Dy. Dy spoke during the Philippine Multimodal Transportation and Logistics Association, Inc. general membership meeting on September 6.
The Electronic Transit Cargo Monitoring System (ETCMS), or i-Track, is a GPS-based security seal and software platform providing real-time update on container location. It sends real-time alerts when the GPS seal is tampered with or removed without authority, or when the vehicle deviates from its designated route.
i-Track covers only transit and transshipment cargoes.
READ: PH Customs' GPS system for containers in-transit now on its dry run
The idea of using GPS to track container movements started in 2010, with pilot testing discussed during the time of former customs commissioner Alberto Lina. Nothing came of the plan.
Other benefits of i-Track
Dy said i-Track will help BOC address smuggling and pilferage of shipments, specifically transit and transshipment cargoes.
In an earlier interview with PortCalls, Dy said while i-Track is mainly aimed at increased border protection, it can also help facilitate trade by preventing proliferation of counterfeit goods and allowing only legitimate traders to import goods. He noted how previous cases of shipments containing duty- and tax-free raw materials bound for economic zones or customs bonded warehouses were later found to contain cargoes for consumption or to have changed routes.
He said i-Track can also help deter the unauthorized release of containers such as through the "swing scheme." BOC discovered this modus this year, which involves releasing containers from the port without authority from BOC. The scheme was employed to illegally withdraw almost 200 containers from the Mindanao Container Terminal from January to June this year.
BOC will be accrediting at most three service providers for the GPS system. Dy noted BOC opted for this scheme instead of buying GPS devices because it "doesn't make sense for the bureau, cost-wise, to own these devices," as they are like consumables.
Dy said using the GPS seal will require no additional costs as it will only replace the cost of underguarding. But for shipments bound for PEZA zones–which do not pay for underguarding to begin with–Dy said BOC is working on reducing the bond for transit cargo to offset the cost of i-Track.
He said they are currently discussing the GPS rates, and are looking at P750 as the maximum rate for "far" destinations.
Dy said tracking is through the GPS signal, as well as through geolocation via data from SIM cards.
BOC's Port Operations Service will monitor the containers.
Stakeholders with transit and transshipment cargoes will still have to apply for the transit single administrative document and once approved, an assigned customs official will book the cargo for i-Track using a mobile device.
Once the shipment is booked, the authorized service provider will equip the container with the GPS seal and take a photo of the container. The service provider will wait for BOC's authorization to leave the terminal.
There will be designated routes/corridors for trucks to ply en route to their destination. Dy said drivers may "deviate a little" from the route as long as the corridor used is within the authorized zone.
Once the container arrives at the destination, the GPS service provider will again take a photo of the container and call BOC to seek authority to disarm the GPS seal.
Dy noted this procedure does not require face-to-face transaction with BOC personnel or officials.
5 alert situations
There are five circumstances that will trigger the GPS seal to send an alert through the i-Track system, Dy said.
First is an unauthorized trip, or when the truck departs from the port before getting authority from BOC. Another is when there is tampering, which is when the cable is cut or disengaged, or there is an attempt to open the GPS seal.
Route deviation is when the vehicle deviates from the authorized route/corridor, while the "missing heartbeat" is when the device has not sent a signal for three minutes. Dy noted the device should send an status update, or heartbeat, every two minutes.
Last is when the device, after the vehicle has reached destination, is disarmed without authority from BOC.
Asked if the system will entail another layer of process before shipments can be released from the port, Dy said it only takes four minutes to arm the container with the GPS seal at the point when the container is about to exit the terminal.
Dy said that to avoid fears of port congestion, positioning of vehicles will be in "such as way na natural yung flow, palabas ka na talaga (that flow is natural, only when the truck is really about to leave the terminal)." He said there will also be multiple arming stations.
i-Track has been on pilot testing since June at the Port of Manila (POM) and Manila International Container Port at no cost.
During the same event, POM district collector Atty. Erastus Sandino Austria said that so far, no delays have been observed during i-Track pilot testing. – Roumina Pablo