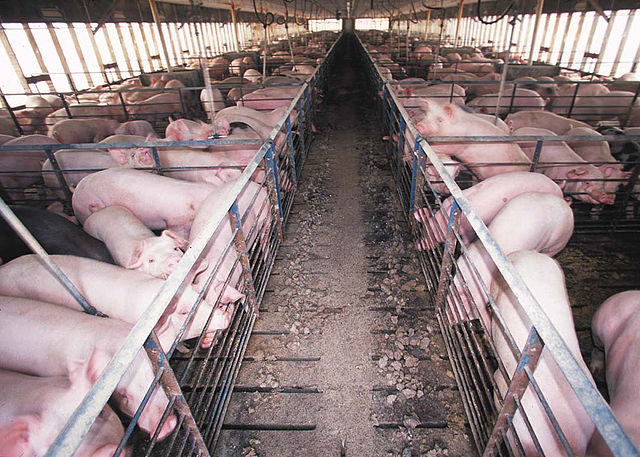 Starting January 1, China will reduce or remove import and export duties on a number of items, part of a tariff adjustment package announced December 24 by the finance ministry.
The Ministry of Finance said in a statement that to expand imports, China will reduce import taxes on more than 700 goods from January 1, with some products to have zero tariffs. This as the country strives to further open up its economy ahead of trade talks with the U.S. and to lower costs for domestic consumers.
In particular, import tariffs will be removed for alternative animal feed, such as rapeseed meal, to lower pork costs. Tariffs on raw materials for some drug ingredients will also be removed to help lower the cost of medicines. 
Meanwhile, products currently subjected to higher temporary levies, including lithium-ion batteries, will see the tariffs return to their original level.
Tariffs on some fur imports will also be reduced while relatively low temporary import tariff rates will continue to be imposed on much-needed advanced equipment such as aircraft engines as well as resource products such as natural feeds, the ministry said.
Export tariffs on products including chemical fertilizers, iron ore, coal tar, and wood pulp will be scrapped from the new year, with export tariffs currently as high as 40%, it said.
China will also apply conventional tariffs on products from 23 countries and regions, including a further reduction in tariffs under free trade pacts between China and relevant countries, the ministry said. This will result in lower tariffs with trade partners including New Zealand, Peru, and Costa Rica, among others.
The move aims to support the Belt and Road Initiative and the development of free trade areas, speed up China's economic and trade cooperation with relevant countries, and create a favorable external condition for the healthy and stable development of the economy in the long term, the ministry said.
Imported goods from Hong Kong and Macao into the Chinese mainland will enjoy zero tariffs under relevant pacts on goods trade.
The preferential tariff rates with Bangladesh and Laos under the Asia-Pacific Trade Agreement will be adjusted along with a reduction in the most-favored-nation (MFN) tariff rates.
China will also reduce the MFN rates for 298 items of information technology products from July 1, 2019, the ministry said.
In a bid to open its economy wider to the world, China lowered tariffs on an array of products from medicines to vehicles in 2018, with the general duty level down from 9.8% to 7.5%.
The U.S.-China trade imbalance will be a major theme during bilateral trade talks slated to conclude March 1. China looks to trim its trade surplus before official negotiations begin in January. The government has already said it would shelve additional duties of 25% on American automobiles from January to March.
Photo: Unknown