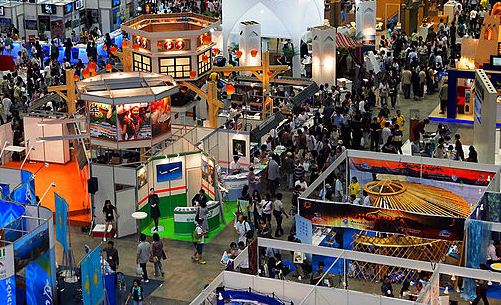 The Ministry of Commerce of Thailand has partnered with private businesses in China to place over 48,000 products of Thai small and medium-size enterprises (SMEs) on a borderless platform selling through both online and offline channels in major Chinese cities.
The move is in line with the Thailand 4.0 agenda, according to Banjongjit Angsusingha, director-general of Thailand's Department of International Trade Promotion (DITP), who said her office has been looking to place Thai products on China's digital trade platforms.
She elaborated that apart from Chinese sales giant Alibaba, the DITP has also sought to work with King Wai Group (KWG), a Chinese conglomerate that operates a cross-border e-commerce segment with both online and offline channels.

The DITP has signed a letter of intent with KWG to introduce Thai SMEs to its e-commerce channels as well as through the International Merchandise Exchange & Exhibition (IMX) and on KJT.com. The DITP is to select 48,000 Thailand Trust Mark (TTM) products for promotion in China.
The TTM is a symbol that endorses selected high-quality products from Thailand. Companies with TTM certification have benefits such as being able to promote their products and services in relevant trade shows free of charge. Additionally, they can also take part in trade delegation visits with the DITP over a one-year duration after receiving the mark. 
Vice chairman and group CEO of King Wai Group Henry Chan explained that following the China International Import Export Expo in November, the Chinese government has opened itself up to more foreign goods and has even issued tax incentives for imports.
He added that Thai products are already popular in China and that Thailand is second in Southeast Asia in internet-based commerce, with up to US$12 billion in trade done online in Thailand in 2018. The entire region accounted for $72 billion of online trade.

King Wai Group foresees a strong performance by TTM products at IMX and on KJT.com, he said.
Meanwhile, in a press release, IMX, a subsidiary of King Wai Group, said that under this strategic cooperation, Thai SMEs will benefit from IMX's complete solution that integrates with bonded warehouses, merchandise exhibitions, port services, custom clearing, and sales channels both online and offline. The company operates four exhibition centers across China: Tianjin, Shanghai, Shenzhen, and Chengdu. KJT.com, on the other hand, is an IMX subsidiary that claims to be one of the very first cross-border e-commerce platforms in China.
With the KWG's integrated cross-border trading platform, Thai products will have the potential to reach one billion people within two hours, said IMX.
Photo: JATAWTF