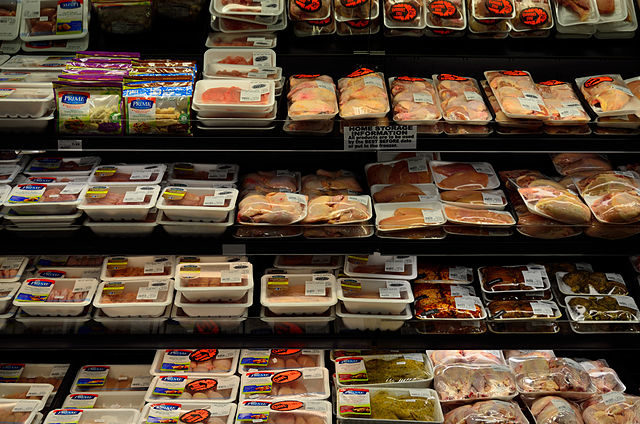 Beijing announced September 18 it will impose additional tariffs on U.S. products worth US$60 billion starting September 24 in response to the newly announced U.S. tariffs on Chinese goods.
The Customs Tariff Commission of China's State Council unveiled lists of 3,571 items of U.S. products to be subject to additional tariffs of 10%, and lists of another 1,636 items to be subject to additional tariffs of 5%, said a report from Xinhua News.
The new tax rates will take effect at 12:01 p.m. Beijing time on September 24, said the commission.
More than 5,000 U.S. goods will be affected, including meat, nuts, alcoholic drinks, chemicals, clothes, machinery, furniture, and auto parts.
The willful decision of the U.S. government has led to the escalation of trade friction between the two countries, the Chinese tariff commission said in a statement. China was forced to take countermeasures in defense of free trade and multilateral system, and its own legitimate rights and interests, it added.
If the U.S. side continues to do so, China will respond in kind, it further declared.
China has no choice but to respond to the U.S. unilateralism and trade protectionism with tariffs in order to stem the friction from escalating, it stated.
China hopes the U.S. side will stop frictions from expanding and jointly safeguard bilateral trade ties with China through equal, honest and pragmatic dialogue, on the basis of mutual respect and mutual benefits, said the statement.
That will also serve to defend the free trade principle and multilateral trade system, and global economic prosperity and development, it said.
China had already gone blow for blow with the United States on tariffs on more than $50 billion of each other's goods this year.
In a statement September 17, U.S. President Donald Trump said the U.S. will impose 10% tariffs on $200 billion worth of Chinese imports, and those duties will rise to 25% at the end of the year.
"The tariffs will take effect on September 24, 2018, and be set at a level of 10 percent until the end of the year. On January 1, the tariffs will rise to 25 percent.  Further, if China takes retaliatory action against our farmers or other industries, we will immediately pursue phase three, which is tariffs on approximately $267 billion of additional imports," he said.
The additional tariffs are on top of penalties enacted earlier this year on $50 billion worth of Chinese goods. Taken together, it means roughly half of the products that China sells to the United States each year will be hit by American tariffs.
Photo: Raysonho @ Open Grid Scheduler