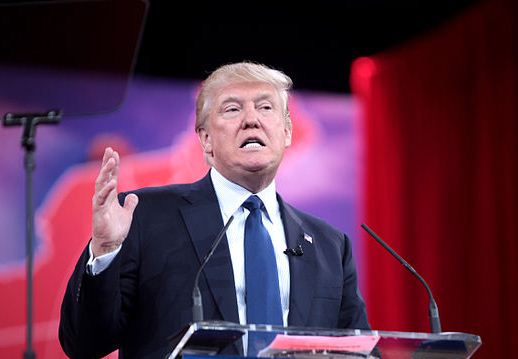 U.S. President Donald Trump will impose 10% tariffs on US$200 billion worth of Chinese imports by September 24, and those duties will rise to 25% at the end of the year.
In a statement September 17, Trump said that he has directed the United States Trade Representative (USTR) to proceed with placing additional tariffs on roughly $200 billion of imports from China.
"The tariffs will take effect on September 24, 2018, and be set at a level of 10 percent until the end of the year. On January 1, the tariffs will rise to 25 percent.  Further, if China takes retaliatory action against our farmers or other industries, we will immediately pursue phase three, which is tariffs on approximately $267 billion of additional imports," he said.
The action sharply escalates the trade conflict between the world's two largest economies, even as China has already threatened to retaliate against new duties.
The USTR removed 300 tariff lines and some additional product subsets off its original list of products to tax. Those not on the final list include Apple Watch and AirPods, along with smart watches and bluetooth gadgets, some raw materials for making chemicals, and health and safety products like bicycle helmets and child safety furniture, like high chairs.
The additional tariffs are on top of penalties enacted earlier this year on $50 billion worth of Chinese goods. Taken together, it means roughly half of the products that China sells to the United States each year will be hit by American tariffs.
The statement further said: "After a thorough study, the USTR concluded that China is engaged in numerous unfair policies and practices relating to United States technology and intellectual property—such as forcing United States companies to transfer technology to Chinese counterparts. These practices plainly constitute a grave threat to the long-term health and prosperity of the United States economy."
Trump added that as President, "it is my duty to protect the interests of working men and women, farmers, ranchers, businesses, and our country itself. My Administration will not remain idle when those interests are under attack.
"China has had many opportunities to fully address our concerns.  Once again, I urge China's leaders to take swift action to end their country's unfair trade practices."
Photo: Gage Skidmore