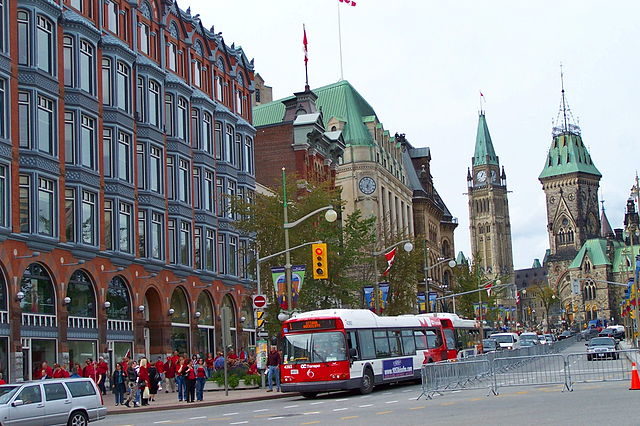 As uncertainty mounts over the future of the North American Free Trade Agreement (NAFTA), Canada is keen to forge a free trade agreement (FTA) with the Association of Southeast Asian Nations (ASEAN).
Canadian Minister of Trade Diversification Jim Carr said on August 27 on the eve of his trip to Thailand and Singapore that expanding into the Southeast Asia region "will help Canadian-owned businesses access one the world's fastest-growing markets."
Opening new markets for Canadian exporters and attracting new job-creating foreign investment is a top priority for the Canadian government, confirmed a press release on the Canadian government's website.
"Growing economic ties with the dynamic Southeast Asia region will provide Canadian businesses more opportunities to sell their high-quality products and services abroad while opening the door to more job-creating investment for hard-working Canadians at home," it added.
The minister's comments followed a breakthrough in U.S.-Mexico talks to revamp NAFTA, the trilateral trade bloc involving Canada, the United States, and Mexico. The development has led to Canadian Foreign Minister Chrystia Freeland cutting short a European trip to rejoin trilateral NAFTA negotiations in Washington D.C.
Carr's August 28-30 trip aims to promote bilateral trade and investment with Thailand and Singapore and push for an FTA with ASEAN. Thailand and Singapore, along with Canada, are expected to ratify soon the Comprehensive and Progressive Agreement for Trans-Pacific Partnership (CPTPP).
On March 8, 2018, Canada and 10 other countries—including four ASEAN member states—signed the CPTPP in Santiago, Chile.
In Thailand and Singapore, opportunities abound for Canadian expertise and innovation in the transportation, clean energy, and financial sectors, said the government's press release. "Diversifying trade over the longer term means advancing discussions and securing a pathway towards more free trade with ASEAN nations."
Aside from ongoing exploratory discussions for a possible Canada-ASEAN free trade agreement, Canada is also eyeing free trade with Argentina, Brazil, Paraguay, and Uruguay, which form the Southern Common Market (Mercosur) bloc. The country has also suggested a trade deal with China is underway, which if successful would make Canada the first western nation to reach a free trade agreement with the world's second largest economy.
Bilateral merchandise trade between Canada and Thailand was $4 billion in 2017, while  Singapore is the largest recipient of Canadian foreign direct investment among ASEAN member states, with investments valued at $5.7 billion at the end of 2017, said the Canadian government.
With an expected total GDP of nearly US$3 trillion in 2018, ASEAN is the fifth largest economic region in the world. The ASEAN nations are home to around 650 million people—more than North America or the European Union. The region is rapidly developing, largely thanks to its significant and growing working-age population.
In 2017, bilateral merchandise trade between Canada and ASEAN nations was $23.3 billion, with bilateral service trade reaching $5.1 billion in 2017.
ASEAN's member states include Brunei, Cambodia, Indonesia, Lao People's Democratic Republic, Malaysia, Myanmar, the Philippines, Singapore, Thailand, and Vietnam. As a group, ASEAN ranks as Canada's sixth largest trading partner.
Photo: Public Domain