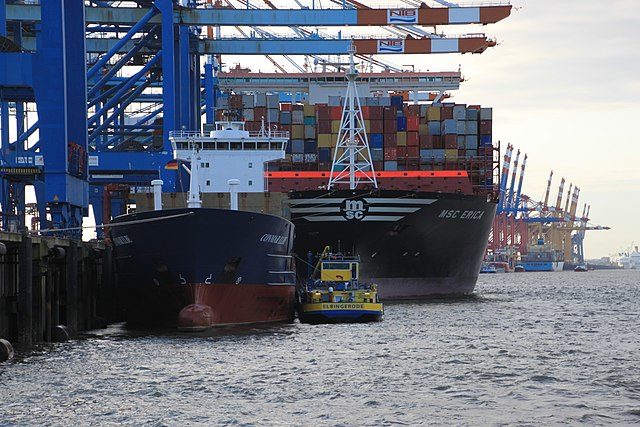 Members of the World Trade Organization (WTO) expressed concern over the United States' imposition of higher tariffs on steel and aluminum imports and the impact this may have on the global trading system.
The issue was raised during a meeting of the Council on Trade in Goods on March 23, the same day the new U.S. measure came into effect.
The U.S. responded by saying that the tariffs are necessary to address the threat these imports pose to national security.
Over 40 members—including the 28 members of the European Union—took the floor to warn against measures that have repercussions not only on traders' commercial interests but also on the predictability and stability of the rules-based multilateral trading system following the entry into force of the "Presidential Proclamation on Adjusting Imports of Steel into the United States."
The proclamation imposes a 25% ad valorem tariff on imported steel and a 10% tariff on aluminum articles as of March 23.
The U.S. measure is inconsistent with the General Agreement on Tariffs and Trade (GATT) and the WTO Agreement on Safeguards, said China, which, along with Russia, had requested for this issue to be taken up at the meeting.
China said the U.S. measure did not take into account information demonstrating how steel and aluminum imports would not affect national security.
China called on the United States to refrain from taking unilateral measures, follow WTO rules, and uphold the multilateral trading system.
The other members who took the floor to raise issue with the new U.S. measure and call for the upholding of the multilateral trading system were Japan; Venezuela; Brazil; New Zealand; Turkey; Korea; Hong Kong; Singapore; Thailand; Pakistan; Norway; Australia; India; El Salvador; Switzerland; Paraguay; Guatemala; and Kazakhstan.
In response, the United States said that its Secretary of Commerce, in its investigations pursuant to Section 232 of the Trade Expansion Act of 1962, had found that quantities of imports and circumstances of global excess capacity for producing steel and aluminum "threaten to impair the national security."
Tariffs, as noted in the U.S. President's proclamations, are necessary to address the threat.
The U.S. further noted that the President's proclamations authorized the provision of relief from the new duties on steel or aluminum articles determined not to be produced in the United States in sufficient amounts or of satisfactory quality.
The Department of Commerce published requirements and procedures on March 19 for requesting such exclusions and submitting objections to exclusion requests.
Moreover, on March 22, the President issued proclamations removing, for a period of time, the application of additional tariffs on certain countries with which the U.S. has a "security relationship," the U.S. said.
Photo: Eduard47