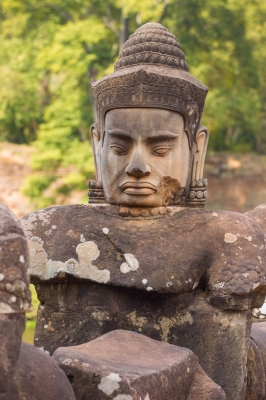 The World Customs Organization (WCO) attended the International Conference for the Protection of Cultural Heritage in Conflict Areas, organized at the initiative and in the presence of Sheikh Mohammed bin Zayed Al Nahyan, Crown Prince of Abu Dhabi, and the President of France, Francois Hollande. The Conference, the principle of which was presented at the Ise-Shima G7 Summit in Japan last May, was held under the patronage of UNESCO and took place in Abu Dhabi, United Arab Emirates, on 2 and 3 December 2016; bringing together heads of States and Ministers from over 40 countries, as well as representatives of international organizations, museums, private institutions and non-governmental organizations.
Throughout the two days, the Conference was structured into several panel discussions between cultural heritage experts tackling different challenges related to the protection of cultural heritage in times of conflict, as well as post-conflict rehabilitation efforts.
In particular, the work of the WCO on raising awareness among the Customs administrations on the necessity of countering illicit trafficking of cultural objects and partnering with other intergovernmental organizations in this area has been highlighted by several high level speakers.
During the second day of the conference, Heads of government and Ministers from more than 15 countries took the floor to express their solidarity with the cause and full support of the initiative resulting in the adoption of the Abu Dhabi Declaration on the protection of endangered cultural heritage. The Declaration endorses the creation of a new International Fund for the Protection of Heritage, with an initial contribution by France of USD30 million and the objective to collect USD100 million.
In relation to the destruction of several sites in different countries by terrorists, during his keynote address, President of France, Francois Hollande pointed out that "terrorism is going against the diversity of civilizations and therefore against the unity of the human race, because we are rich in our differences and this is our wealth."
In her closing remarks, the UNESCO Director General Irina Bokova pointed out that the creation of this Fund would "break new ground and send a powerful signal of hope… a new commitment for culture, education and human dignity."
Crown Prince Sheikh Mohammed Bin Zayed recalled the importance of culture to build resilient societies and called on all participants to strengthen commitment against illicit trafficking of cultural property, which is weakening identities and contributes to the financing of terrorism.
The WCO welcomes the Abu Dhabi Declaration and joins the plethora of different voices from all over the world to support and stay committed to the common determination to safeguard the endangered cultural heritage and fight against illicit trafficking of cultural objects.
"As manifested through the unanimous adoption of the WCO Resolution on the role of Customs in preventing the illicit trafficking of cultural objects in July 2016, all 180 Member Customs administrations throughout the globe resolved to stand firm on their commitment to fight against this scourge," said the WCO Secretary General, Dr. Kunio Mikuriya.
"The WCO will continue working with its Members, other international organizations, such as UNESCO, INTERPOL, UNODC (UN Office on Drugs and Crime), UNIDROIT, and non-governmental organizations, such as ICOM (International Council of Museums) to contribute to the common goal of safeguarding the cultural heritage", he added. – WCO
Image courtesy of Serge Bertasius Photography at FreeDigitalPhotos.net