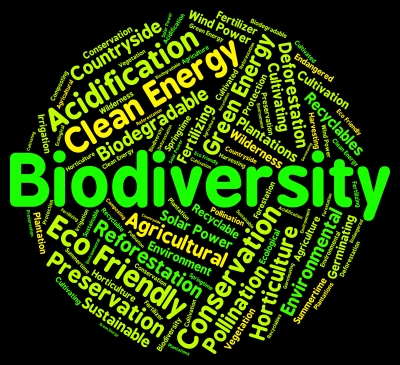 The trade in sustainable plant and animal products – or "BioTrade" – is growing exponentially, with export values reaching $4.5 billion in 2015 from $40 million in 2003, according to a recent UNCTAD report.
Increased environmental awareness and shifting consumer preferences mean this growth is set to continue, generating jobs and incomes and protecting biodiversity too, says the report, entitled BioTrade: Connecting People, Planet and Markets.
"By applying commercial self-interest to the plants and animals around us, we use trade both to create jobs and livelihoods, but also to protect rare species," UNCTAD Secretary-General, Mukhisa Kituyi, said, ahead of an UNCTADCongress to celebrate 20 years of work on BioTrade around the world.
The Congress takes place in Cancun, Mexico, on 3 December to link with the Conference of the Parties to the Convention on Biological Diversity running 4 to 17 December.
"For developing countries with a wealth of biodiversity, this opportunity has hardly been tapped," Dr. Kituyi said.
To seize this opportunity, policy makers must enable new products to get to market faster, by removing unnecessary non-tariff measures, easing access to finance for small business, and supporting small business to upgrade their business skills, and developing sustainable supply chains too, the report says.
The results can be impressive, says the report, which provides examples of BioTrade's success.
In north-west Vietnam, some Dzao communities have nearly doubled their incomes by processing and selling one of their region's native plants, Che-day, (ampelopsis cantoniensis), to a local company, Traphaco. Traditionally used to treat digestion-related diseases, the plant is a key ingredient in one of the company's best-selling products for common gastric and intestinal inflammations.
In Ecuador, WIKIRI is a small BioTrade company that breeds amphibians for pets and educational markets. In doing so, the company developed new breeding technologies to help recover critically endangered species of amphibian.
New EU regulation on novel food (2015/2283), which comes into force on 1 January 2018, may facilitate access to the EU market for some traditional food products which have a history of safe use, cutting the authorization procedure for a novel food from about 3 years to 18 months. Further efforts are needed to address its implementation in developing countries, the report finds.
UNCTAD supports countries to identify and seize new opportunities for BioTrade, and to introduce and implement the policies that help this trade to grow.
Image courtesy of Stuart Miles at FreeDigitalPhotos.net