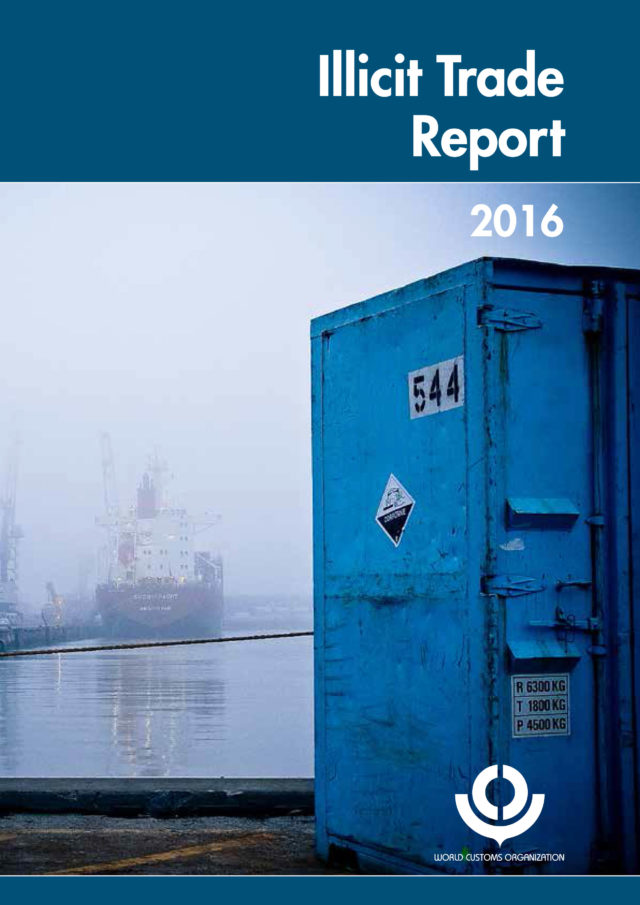 The World Customs Organization (WCO) recently released the 2016 Illicit Trade Report, its flagship publication in which the Organization tries to quantify and map the situation concerning illicit markets in the following six key areas: Cultural heritage; drugs; environment; intellectual property rights, health and safety; revenue; and security.
The report aims to raise the level of awareness on emerging smuggling and cross-border threats, whilst highlighting Customs' global efforts to develop efficient enforcement strategies.
As in previous editions, the analytical component of the report is based on Customs seizures reported to the WCO Customs Enforcement Network (CEN) database by WCO Members.
This year brings a fresh view, and to leverage the latest data visualization techniques, the WCO has partnered with the Center for Advanced Defense Studies (C4ADS), a non-profit organization dedicated to providing data-driven analysis and evidence-based reporting. C4ADS analysts and WCO experts worked together to present the data in a new way, offering readers strong visuals to illustrate the data. Moreover, the report features a blend of Customs data and open source information. As a result, the trends and patterns identified are more solid and backed up with concrete case studies as well as specific countries' experiences.
"I hope that this edition of the Report will be immensely useful to the law enforcement community, and will serve as a reference tool for policy-makers, academia and all those interested in illicit trade and the efforts made by the global Customs community to make our nations safe and secure," said the WCO Secretary General Kunio Mikuriya. He also expressed his gratitude to all 135 WCO Member Customs administrations that reported their seizure data to the WCO CEN database, to the benefit of all those involved in fighting illicit trade. – Article and photo from WCO