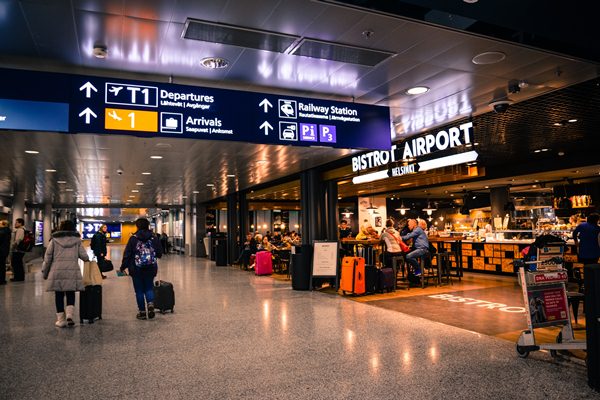 The World Customs Organization (WCO) is inviting its members to consult the updated World Health Organization (WHO) advice for international traffic issued on January 27, 2020 in relation to the outbreak of the novel coronavirus (2019-nCoV).
In a release on January 31, WCO reiterated the important role of customs authorities in national response strategies to mitigate epidemic-related public health and safety risks at the border level.
Customs administrations are often countries' "first and last lines of defence," and Customs officers are among the first government authorities to meet travellers and crew members on board arriving vessels, aircraft, and other types of transport, said WCO.
"In this context, it is of utmost importance that Customs administrations with health and safety responsibilities are adequately integrated as part of the preparedness and preresponse mechanisms."
It noted that the WHO currently does not recommend any travel or trade restriction based on the current information available.
Highlights of the WHO's advice for entry screening include the following:
Effectiveness of entry screening is uncertain, but it may support risk communication strategy to travellers on how to reduce the risk of infections, and seek early medical attention for symptoms of infection.
Symptomatic cases may be detected through temperature screening at point of entry, and medical examination and laboratory tests should be conducted for confirmation. Temperature screening may miss travellers incubating the disease or concealing fever and may require substantial investments. A focused approach targeting direct flights from affected areas could be more effective and less resource demanding.
When deciding implementation of entry screening, countries need to consider that travellers with signs of respiratory infection may result from respiratory diseases other than 2019-nCoV, and that their follow-up may impose an additional burden on the health system. National policy and capacities should be taken into account during the decision-making process.
Dissemination of risk communication messages at points of entry can be done through posters, leaflets, electronic bulletin, etc., aiming at raising awareness among travellers and encouragement to seek medical care.
Countries implementing temperature screening are encouraged to establish proper mechanism for data collection and analysis, e.g. numbers of travellers screened and confirmed cases out of screened passengers.
Public health authorities should reinforce collaboration with airline operators for case management on board an aircraft and reporting, in accordance with the IATA guidance for cabin crew to manage suspected communicable disease on board an aircraft.
The updated WHO advice for international traffic can be accessed here.
Photo by Skitterphoto from Pexels