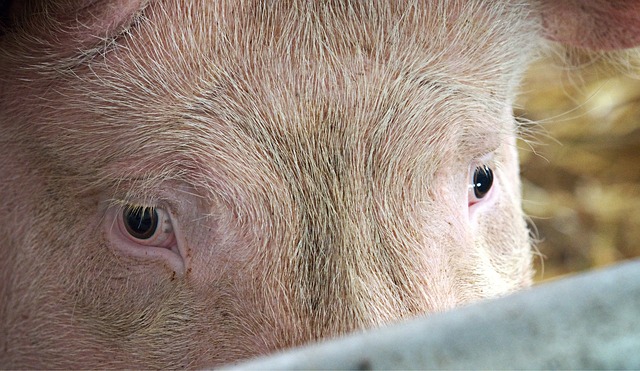 The World Customs Organization (WCO) is urging customs authorities to implement Coordinated Border Management (CBM) as it joins the World Organisation for Animal Health (OIE) in raising awareness of effective risk mitigation measures to minimize the spread of African Swine Fever (ASF).
WCO in a statement emphasized the important role of Customs and all other relevant border agencies in ensuring a CBM approach and executing effective risk mitigation measures given the increased movements of people, animals and animal products.
"The WCO places significant focus on improving border management, particularly through reinforcing cooperation with other border agencies to foster and establish international harmonization, reduce burdens on both trade and governments and secure international borders," said the statement.
It pushed in particular for increased vigilance during the celebration of the Lunar New Year (January 25 to February 20), noting the high risk of ASF spreading across country borders during periods of high passenger movement such as this.
In view of this, the WCO said it has intensified cooperation with the OIE to raise awareness among WCO members about ways to minimize the risk of spread of ASF, "as the Customs can play an important role through strong cooperation with Veterinary Authorities in border operations."
WCO said customs authorities should be aware of the communication material for transport authorities which was created under the OIE campaign "ASF Kills Pigs." 
The campaign guide shows how to implement tools targeted at different stages of air passenger transit, including at Customs checkpoints. It can be found on the OIE's website (www.oie.int) or at https://trello.com/b/GloiZoik/african-swine-fever-oie.
The OIE in a separate statement said it has also joined forces with the International Air Transport Association (IATA) in matters of risk communication amongst air passengers and has developed the campaign guide to assist airline and airport staff in the implementation of the OIE awareness campaign.
ASF is currently having a detrimental impact at different levels of society in several countries across Sub-Saharan Africa, Asia and Europe. This disease is not known to be a danger to human health; however, it poses a major threat to pig health and welfare and, therefore, to pig production systems.
"Considering that pigs have become a main source of animal protein among a growing human population, ASF not only impacts the livelihoods of small and large-scale pig producers, but also threatens food security worldwide," said WCO.
Image by Andrew Martin from Pixabay