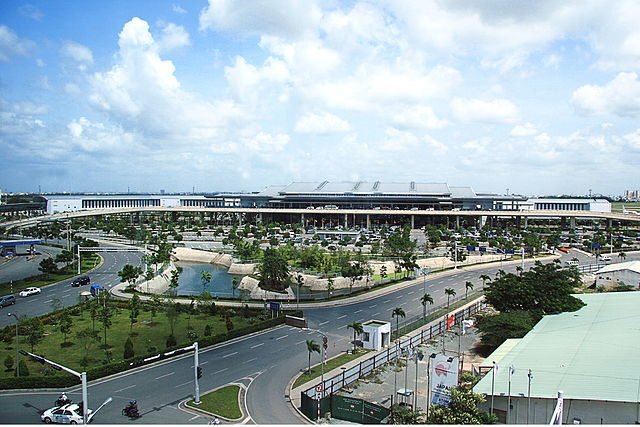 After Noi Bai International Airport, the General Department of Customs said Tan Son Nhat International Airport will be the second air hub in Vietnam to roll out the Aviation National Single Window (NSW).
The customs agency said June 30, 2017 is the launch date for the Aviation NSW trial run at Tan Son Nhat airport, the busiest air gateway in the country, serving Ho Chi Minh City as well as the rest of southeastern Vietnam, according to a report by Vietnam Customs News.
Under the NSW system, data for goods carried by Vietnam Airlines airplanes that are entering or leaving Tan Son Nhat are to be received and processed through this electronic portal.
The first pilot run for the Aviation NSW was implemented January 1, 2017 at Noi Bai airport in Hanoi, when the Hanoi Customs Department started using the NSW for the electronic receipt of information on commodities aboard Vietnam Airlines. From February 14, the customs authority began to forward all information received on flight schedules at the Noi Bai through the NSW portal.
According to the customs agency, as of April this year, there were 11 ministries and offices connected to the NSW, with 38 administrative procedures submitted through the portal. Further, over 315, 000 administrative records have been processed and more than 10,800 enterprises are participating.
Earlier, Vietnam Customs News reported that the Aviation NSW has the capability to initiate e-customs procedures for aircraft exit and entry, and manage the entry of passengers and luggage using the IT system.
It is also able to unify management of the pre-clearance, clearance, and post-clearance stages for exported air cargo based on the advance e-manifest. Other functional capabilities of the Aviation NSW are applying risk management, implementing automatic selection, and conducting advance screening of cargo and passenger luggage.
The system can also enable the electronic exchange of information among state authorities and enterprises at Noi Bai and, soon, Tan Son Nhat airports.
Implementing agencies of the Aviation National Single Window include customs, border security, port, quarantine, and health authorities, with participation from airlines, airport enterprises, warehouses, freight forwarders, and ground services at international airports.
Photo: Lưu Ly – Own work