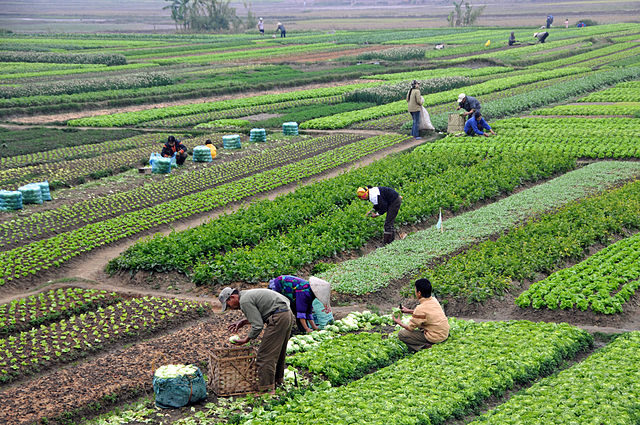 From January to July 2018, Vietnam's trade-in-goods had a total value of US$266.168 billion, 13.5% above the corresponding period of last year, according to trade statistics from Vietnam Customs.
Year-on-year, total merchandise export value in the first seven months of 2018 rose 16% to $134.511 billion, and total merchandise import value increased 11.1% to $131.657 billion year-on-year.
The total value of exportation and importation by foreign direct invested (FDI) traders reached $172 billion from the beginning of this year to July, up by 13.3% as compared to the corresponding period of 2017. Total value of FDI exportation was $94.2 billion, up by 15.9%. On the import side, the total value of those companies was $77.81 billion, higher by 10.4% year-over-year.
For July alone, the Southeast Asian economy registered a total goods turnover of $41.275 billion, up 17.5% compared to the same period last year. Exports went up 19.4% to $20.320 billion year-over-year, and imports increased 20.2% to $20.955 billion as compared to the results of July 2017.
The main products which contributed to the year-on-year increase in Vietnamese exports included telephones, mobile phones and parts (up by $3.92 billion); textiles and garments (up by $2.28 billion); electrical products, spare parts and components (up by $2.23 billion); and machine, equipment, tools and instruments (up by $2.14 billion).
Year-on-year, the growth in imports was mainly contributed by the  following products: computers, electrical products, spare parts and components (up by $2.82 billion); petroleum products (up by $1.24 billion); other base metals (up by $1.22 million); and fabrics (up by $932 million).
In the first seven months of 2018, Vietnamese merchandise trade with trading partners in Asia amounted to $176.35 billion in value terms, which rose 14.1% as compared to the same period of 2017. Trade-in-goods with America followed, reaching $43.73 billion for an increase of 12.4% year-on-year. The values contributed by other destinations were as follows: Europe, $36.66 billion, up by 13.2%; Oceania, $5.13 billion, up by 16.5%; and Africa, $4.29 billion, up by 2.9% in comparison with the same period of last year.
For the January-July period of 2018, the importing markets of Vietnam with turnovers of over $10 billion were the U.S. ($25.8 billion); China ($20 billion); Japan ($10.4 billion); and South Korea ($ 10.2 billion).
On the other hand, the top three sources of Vietnam's imports were China ($35.7 billion); South Korea ($26.6 billion); and Japan ($10.5 billion).
Photo: Dennis Jarvis