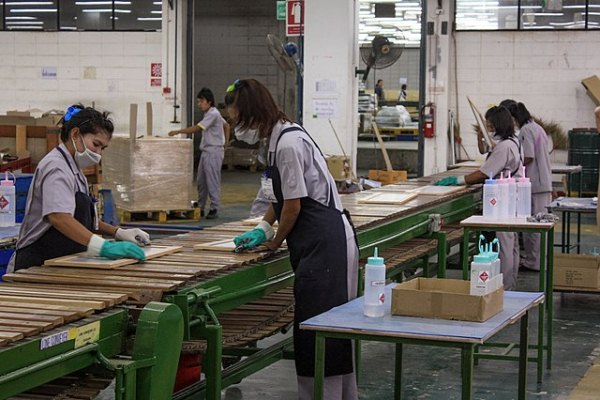 Thailand's export value in July grew 8.27% to more than US$20 billion for the 17th straight month of expansion, indicating that the country overall has not yet been affected by the U.S.-China trade war.
In releasing the figures, the Ministry of Commerce's Trade Policy and Strategy Office (TPSO) said these numbers demonstrated the country's ability to diversify into other markets. Exports to major markets, which include Japan and the European Union, grew by 5.4%.
On the other hand, exports to the United States fell by 1.9%, the first contraction in 21 months. This was mainly attributed to smaller yields of seafood, as well as fewer TV sets and electrical appliances sold due to changes in consumer behavior.
Overall, exports in the first seven months of the year topped $146 billion, growing by a seven-year high of 10.57%.
TPSO deputy director Sureepon Sahawat said exports will expand according to the state of the global economy, despite short-term turbulence such as exchange rate volatility and trade wars. By pushing exports to new markets, the country will be able to mitigate the impact of such risk factors. In addition, the weakening baht is a good opportunity for exporters to make baht-denominated revenue, Sureepon stated.
According to the official, these factors should help propel the country towards its 2018 export target of 8%. The TPSO will revisit its forecast at the Global Trade Ambassador Conference this October.
Meanwhile, imports in July totaled $20.9 billion, growing by 10.53% from the previous year due to a 64.4% increase in the value of fuel imports as a result of higher oil prices. Other major imports include capital goods and raw materials. July saw a trade deficit of $516 million, bringing the overall deficit for the first seven months of the year to THB2.9 billion ($88.9 million).
Photo: Josh Jackson