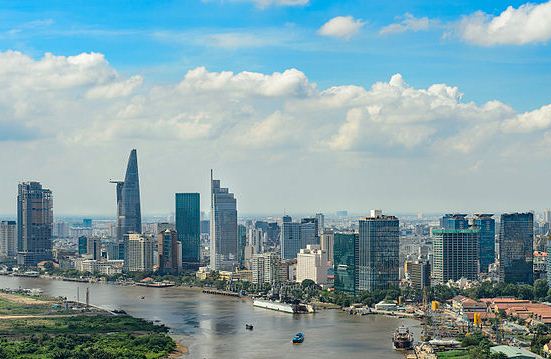 Vietnam's National Single Window (NSW) has brought about real outcomes since its introduction in November 2014 and has helped the country to rank fourth among countries in the Association of Southeast Asian Nations (ASEAN) for the indicator "easing border trade" in 2017.
The Customs Department under the Ministry of Finance said on July 23 that a total of 53 administrative procedures in 11 ministries and sectors have so far connected to the NSW mechanism. As of July 15, some 1.34 million documents from 22,800 businesses were handled through this mechanism, reported VNA.
In particular, all the customs procedures of the Ministry of Finance are now processed through the NSW, and up to 99.65% of businesses have joined e-procedures at all customs offices across the country, according to a report by VGP.
Regarding the ASEAN Single Window (ASW), Vietnam officially connected to the mechanism on January 1, 2018 and has exchanged by July 15 about 48,000 certificates of origin with four ASEAN member countries, namely, Singapore, Malaysia, Indonesia, and Thailand.
A World Bank report said Vietnam in 2017 was able to slash three hours for customs procedures for exported goods, down from 58 hours to 55 hours, and cut six hours for imported goods, from 62 hours to 56 hours.
Meanwhile, the cost of direct customs clearance at the border gate for a consignment dropped by US$19. With more than 11 million customs declarations in 2017, enterprises were able to save an estimated over $200 million while saving more than 16 million hours as they no longer had to store exported items in warehouses, as well as saving more than 34 million hours from no longer having to store imported goods in warehouses.
However, Nguyen Cong Binh, deputy head of Vietnam Customs, said that the number of procedures connected to the NSW—53 out of 251—is still modest compared to the target set.
Moreover, businesses still complain about the halfway implementation of NSW, as they still have to provide both e-records and additional paper printouts. Additionally, the level of standardization and harmonization of procedures and data among management agencies remains low.
To speed up the implementation of the NSW and ASW customs mechanisms, the department said it is necessary to continue completing legal foundations and reforming administrative procedures to create a sufficient legal framework for the use and exchange of e-dossiers.
In 2018, the Finance Ministry will coordinate with ministries and sectors in completing and submitting an action plan for the approval of the government and Prime Minister. The plan looks to boost the NSW and ASW customs mechanisms and reform specialized inspections over imports and exports for 2018-2020.
According to Deputy Finance Minister Vu Thi Mai, by the end of this year, an additional 143 administrative procedures will be carried out through the mechanism, raising the total to 196, equivalent to 78% of the 251 procedures expected to be implemented by 2020.
Through the NSW, enterprises do not need to directly work with each state agency to complete administrative procedures, thus helping reduce time and costs, and shorten the duration for customs clearance of goods. The mechanism has contributed to building an open and transparent administrative sector, improving competitiveness of businesses and the economy, and increasing the efficiency of state management.
Photo: Hieucd