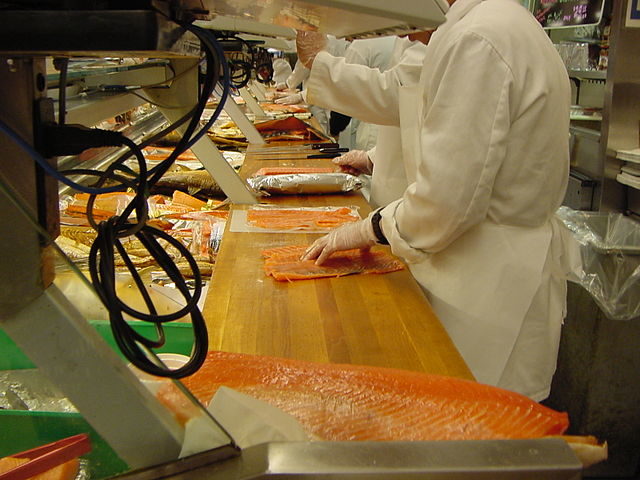 Vietnam has filed a complaint against the U.S. with the World Trade Organization (WTO), challenging  Washington's anti-dumping measures against Vietnam's exports of fish fillets.
The WTO said Vietnam has requested WTO consultations with the United States concerning U.S. anti-dumping laws, regulations, administrative procedures, practices and methodologies, as well as anti-dumping determinations in administrative reviews on fish fillets from the Southeast Asian country.
The request was circulated to WTO members on January 12, according to the organization.
In its complaint dated January 8, 2018, the Southeast Asian country alleged that the U.S. has broken WTO rules in the way it has imposed punitive tariffs on Vietnamese fish fillets it claims are being "dumped or sold at an unfairly cheap price" on the U.S. market.
The request for consultations formally initiates a dispute in the WTO. Consultations give the parties an opportunity to discuss the matter and to find a satisfactory solution without proceeding further with litigation.
After 60 days, if consultations have failed to resolve the dispute, the complainant may request adjudication by a panel.
U.S. imports of fish fillets from Vietnam have reportedly grown from US$100 million in 2007 to more than $520 million in 2016, making Vietnam the third biggest U.S. supplier and the U.S. the top export market for Vietnamese fish.
This is among the latest trade disputes arising from U.S. President Donald Trump's tougher position on trade.
In the past two decades, Washington has faced a slew of trade disputes over its use of anti-dumping duties, and has lost many of them after its calculation methods were found to be out of line with WTO rules.
Photo: Nate Steiner from Atlanta