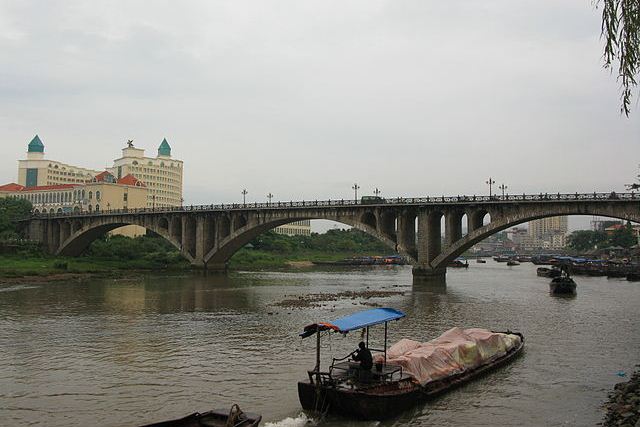 Vietnam and China are reopening auxiliary border gates in the northern and northeastern provinces of Vietnam after these were temporarily closed to prevent the spread of the novel coronavirus (2019-nCoV).
Vietnam's northern province of Lang Son and China's Guangxi province will reopen border gates on February 10 to facilitate border trade between the two neighbors, reported VNA.
Lang Son's Department of Foreign Affairs said it received the announcement from Guangxi province's Pingxiang city on February 5.
As concerns over the novel coronavirus mounted, China decided to close all auxiliary border gates and markets, halting import-export activities from January 31.
Guangxi province announced trade with the Vietnamese side would be paused until February 9.
Meanwhile, customs clearance through Bac Luan II Bridge at Mong Cai International Border Gate in Vietnam's northeastern Quang Ninh province resumed on February 7 after the procedure was suspended for a week due to the impacts of the coronavirus.
At recent talks between Mong Cai city and Guangxi's Dongxing city, both sides agreed to prioritize customs clearance for feedstock for production at Mong Cai Border Gate Economic Zone, as well as medical equipment and materials for the prevention and control of nCoV.
Customs clearance will be available for other products on February 8.
As this developed, competent forces of the two countries on February 8 also resumed customs clearance for exports and imports at Kim Thanh International Border Gate No. 2 in the northern province of Lao Cai in Vietnam, according to a VNA report.
On the first day of customs clearance resumption, a total of 54 Chinese agricultural product trucks were licensed to enter Vietnam, while eight Vietnamese farm produce trucks were allowed to go into China's territory.
Vietnam has set up a quarantine area for all trucks from China right at the border gate. After being sterilized, these trucks are driven by Vietnamese drivers during the process of custom clearance and trading, which is closely supervised.
After the goods are unloaded, the trucks will be taken to the quarantine area and handed over to Chinese drivers.
There still remain 3,000 tonnes of Vietnamese agricultural products waiting for customs clearance at the border gate, the report said.
Photo by Phó Nháy