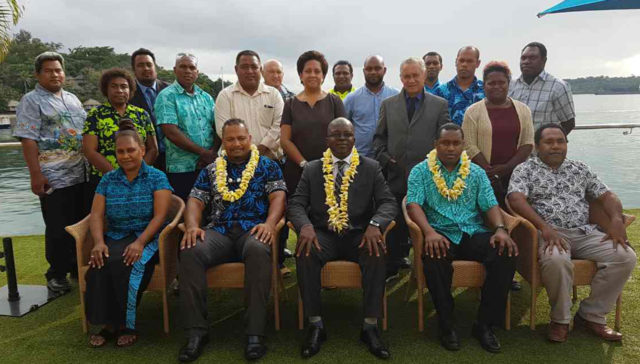 The World Customs Organization (WCO) recently organized a five-day workshop on the International Convention on the Simplification and Harmonization of Customs Procedures (Revised Kyoto Convention or RKC) in Port Vila, Vanuatu.
The workshop aimed to raise awareness on the importance of RKC and the benefits of accession and implementation; and conduct a preliminary gap analysis among participants by ensuring national legislation is aligned with the Convention.
Initially planned for Vanuatu only, the workshop, supported by the Japanese Customs Cooperation Fund, was extended to six non-WCO member Oceania Customs Organization (OCO) countries (the Cook Islands, the Solomon Islands, the Federated States of Micronesia, Kiribati, Nauru, and Tuvalu).
It brought together nearly 20 managers and executives from Vanuatu Customs, six OCO members and the OCO Secretariat.
Vanuatu Customs and Inland Revenue Department Deputy Director Collins Gesa opened the workshop, emphasizing the need for Customs reform and modernization to facilitate and effectively control trade through international standards like the RKC.
After introductory presentations by WCO experts, participants, divided into two sub-groups and conducted a comparative analysis of RKC provisions and the national legislation.
Two experts from the WCO Secretariat facilitated the workshop. Vanuatu Customs presented the outline of its modernization plan, an update of the Customs Act and regulations as well as progress made in areas including automation with the implementation of ASYCUDA-World.
The workshop was concluded with an indicative action plan for the potential amendment of national legislation and the roadmap toward accession to the RKC. – WCO