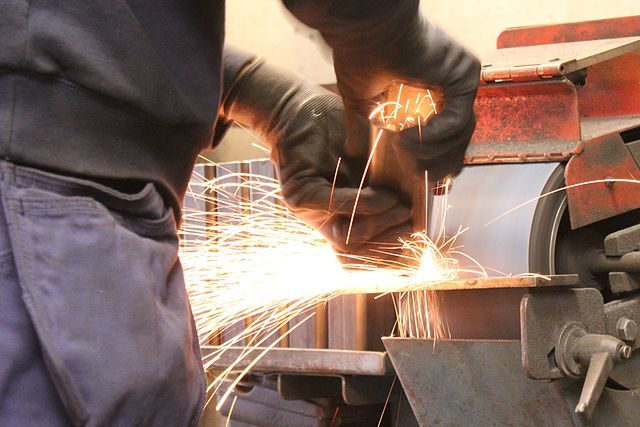 The United States said on May 31 that tariffs on steel and aluminum imports from the European Union (EU), Canada, and Mexico will take effect from June 1, the move immediately drawing retaliatory statements from the three U.S. allies.
U.S. President Donald Trump has decided not to extend the temporary steel and aluminum tariff exemptions for these three key trading partners, U.S. Commerce Secretary Wilbur Ross said, reported Xinhua News.
"We look forward to continued negotiations with Canada and Mexico on one hand and with the European Commission on the other hand as there are other issues we need to get resolved," he said.
In March, Trump announced plans to impose a 25% tariff on imported steel and 10% on aluminum, while delaying implementation so some trading partners can offer concessions to avoid the tariffs.
The White House said in late April that the steel and aluminum tariff exemptions for EU member countries, Canada, and Mexico would be extended until June 1 in order to give "a final 30 days" for them to reach agreements over trade negotiations. But those negotiations have so far failed to result in a deal.
The Trump administration is using the so-called Section 232 of the Trade Expansion Act from 1962 to slap tariffs on imported steel and aluminum products on the ground of national security.
Ready to strike back
The move immediately triggered vows of retaliation from the EU, Canada, and Mexico.
The European Union said in a May 31 statement it stood ready to react to the U.S. trade restrictions on steel and aluminum in a swift, firm, proportionate and fully World Trade Organization (WTO)-compatible manner.
"This is protectionism, pure and simple," Jean-Claude Juncker, president of the European Commission, said in a statement.
The EU has decided to launch legal proceedings against the U.S. in the WTO on June 1 as it believes the U.S. measures are primarily intended to protect the U.S. domestic industry from import competition, clearly at odds with WTO rules.
According to EU statistics, the U.S. measures will affect EU metal and aluminum exports, which were worth EUR6.4 billion (US$7.5 billion) in 2017.
Meanwhile, Canada will reportedly impose retaliatory tariffs on up to CAD16.6 billion (US$12.8 billion) worth of U.S. steel, aluminum, and other products, Canadian Foreign Minister Chrystia Freeland said on May 31.
Canadian Prime Minister Justin Trudeau called Trump's decision to place tariffs on Canadian aluminum and steel "totally unacceptable."
The Canadian government released two lists of U.S. products, proposing a 25% tariff on the first list and 10% on the second, said Xinhua News in a separate report.
Freeland said Canada's dollar-for-dollar tariff "countermeasures" target everything from steel products to maple syrup and beer kegs.
The countermeasures will take effect on July 1, and stay in place until the United States backs down, she said.
Freeland also said Canada would challenge the U.S. tariffs under both the North American Free Trade Agreement's Chapter 20 and the WTO's dispute settlement process.
Mexico likewise said it will impose equivalent tariffs on U.S. goods, such as flat steel, lamps, pork legs and shoulder, cold cuts and processed foods, apple, grape, cranberry, and cheese.
Photo: Kleuske