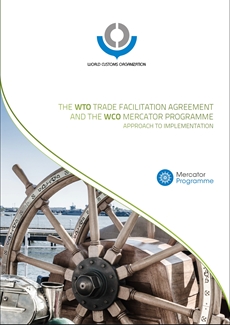 The World Customs Organization has updated the Trade Facilitation Agreement Implementation Guidance, incorporating new tools and instruments and adding more Members' practices.
The Guidance makes it easier to find information on the Revised Kyoto Convention, the SAFE Framework of Standards and other WCO tools, such as the Single Window Compendium, the Post-Clearance Audit Guidance and the Risk Management Compendium along with many others.
In recent years, the WCO has actively developed tools which may contribute to the harmonized and effective implementation of the WTO Trade Facilitation Agreement (TFA). These new tools include:
Transparency and Predictability Guidelines (Article 1)
Customs-Business Partnership Guidance (Article 2)
Technical Guidelines on Advance Rulings for Classification, Origin and Valuation (Article 3)
AEO Compendium – 2016 edition (Article 7.6)
Coordinated Border Management Compendium (Article 8)
Single Window Supplement (Article 10.4)
Study Report on Customs Brokers (Article 10.6)
Transit Handbook (Article 11)
Globally Networked Customs Handbook (Article 12)
Guidance for National Committees on Trade Facilitation (Article 23)
These tools have been incorporated in the updated TFA Implementation Guidance.
By way of example, the TFA requires Members to establish a Single Window but does not explain how this should be done. A wide range of factors such as coordination with border regulatory agencies, harmonized data sets and other governments' IT architecture and best practices consequently need to be considered. The WCO has the know-how in this domain. The same applies to other TFA provisions, including advance ruling, pre-arrival processing, authorized operators, risk management, post-clearance audit and transit. The WCO's instruments and tools cover all the TFA provisions. They reflect the experience and practices of the WCO's 180 Member Customs administrations, as well as practices by other border agencies, trade and academia. They are not theoretical documents; instead, they provide useful practical guidance to make the potential of the TFA a reality.
Upon accessing the TFA Implementation Guidance, you are just a few clicks away from the relevant WCO tools and instruments. All stakeholders, including those in the private sector, may access the Implementation Guidance free of charge.
The updated guidance for the moment is only available in English and French, but a Spanish version will be updated by the end of March 2017 at the latest.
More information at http://www.wcoomd.org/en/topics/wco-implementing-the-wto-atf/atf.aspx – WTO