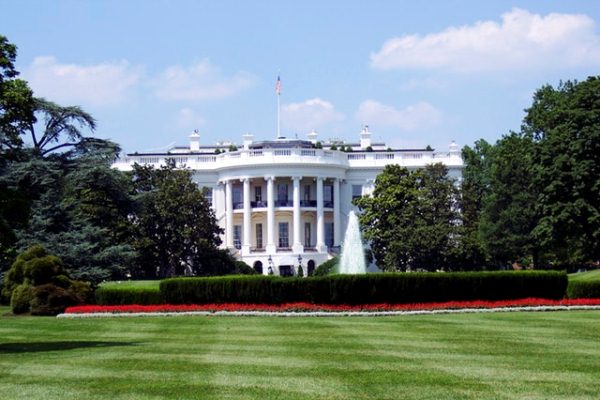 U.S. President Donald Trump tweeted on February 24 that he "will be delaying" the increase in tariffs on Chinese imports scheduled for March 1 due to "very productive" trade talks between the two countries.
"I am pleased to report that the U.S. has made substantial progress in our trade talks with China on important structural issues including intellectual property protection, technology transfer, agriculture, services, currency, and many other issues. As a result of these very productive talks, I will be delaying the U.S. increase in tariffs now scheduled for March 1."
He further tweeted: "Assuming both sides make additional progress, we will be planning a Summit for President Xi and myself, at Mar-a-Lago, to conclude an agreement. A very good weekend for U.S. & China!"
This means Trump is postponing the scheduled Friday deadline to increase tariffs to 25% from 10% on US$200 billion in Chinese imports, citing "substantial progress" during a week of trade talks in Washington between American and Chinese officials.
Trump said he is hoping to meet with Chinese President Xi Jinping, probably in March at his Mar-a-Lago estate in Florida, to conclude an agreement.
A high-level delegation of Chinese trade officials led by Chinese Vice Premier Liu arrived in the U.S. last week for the latest round of talks. However, despite the negotiations extending into the weekend, no official agreement was signed between the White House and Beijing nor any details on any agreements released.
The U.S. and China slapped each other with tariffs last year. Trump and his advisers have accused the Chinese of unfair trade practices, from government subsidies to intellectual property theft, claims the Chinese have consistently denied—all issues that are the subject of ongoing negotiations.
Later in the year, Trump and Xi agreed on a 90-day truce on further tariffs as they set a new date to hold negotiations for a fresh overall trade agreement.
The delay in tariffs is the clearest sign yet of a breakthrough between the world's two largest economies in a trade war that has disrupted commerce worth hundreds of billions of dollars of goods and slowed global economic growth.
Photo: Aaron Kittredge