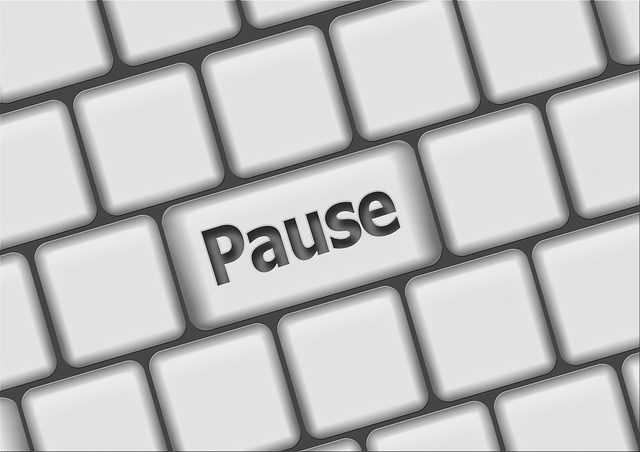 The Philippine Bureau of Customs (BOC) has placed on hold its order requiring the registration of all truckers carrying import and export goods. At the same time, the agency pushed to June 15 implementation of a shorter period for goods lodgement declaration, according to information gathered by PortCalls from the office of Customs Commissioner Rey Leonardo Guerrero.
Both orders were supposed to be implemented on June 1.
The requirement for registration of truckers is contained in Customs Memorandum Order 05-2019, signed by Guerrero on February 4, while the reduced period for goods lodgement declaration (seven days from the previous 15 days) is under CMO 18-2019 dated April 26 and signed on April 29.
The hold orders on CMOs 05-2019 and 18-2019 were issued after BOC had announced in a May 19 media release the adoption of such orders beginning June 1. BOC said its officials as well as stakeholders, in a public consultation conducted on May 16, agreed to the June 1 schedule of implementation. Organizations that attended the public consultation included the Philippine Ports Authority (PPA), Chamber of Customs Brokers, Inc (CCBI), Confederation of Truckers Association of the Philippines (CTAP), Port Users Confederation of the Philippines, International Container Terminal Services, Inc. and Asian Terminals Inc.
This is not the first time the implementation of CMOs 05-2019 and 18-2019 has been suspended. In the first suspension, stakeholders have complained of the lack of public consultation prior to adoption of CMO 05-2019. CMO 18-2019, on the other hand, was suspended "pending policy refinements" and updating of the bureau's electronic-to-mobile system.
Conditional agreement to CMO 18-2019
In a phone interview with PortCalls on May 29, CCBI president Adones Carmona confirmed his group's agreement to the June 1 implementation of CMO 18-2019 on condition BOC issues guidelines on availment of provisional goods declaration under Section 403 of the Customs Modernization and Tariff Act.
Section 403 states: "Where the declarant does not have all the information or supporting documents required to complete the goods declaration, the lodging of a provisional goods declaration may be allowed: Provided, That it substantially contains the necessary information required by the Bureau and the declarant undertakes to complete the information or submit the supporting documents within forty-five (45) days from the filing of the provisional goods declaration, which period may be extended by the Bureau for another forty-five (45) days for valid reasons."
Carmona explained provisional goods declaration is an option available for customs brokers since certain processes take time to complete, making compliance with the shortened period for lodgement of declaration difficult.
Truckers deny agreeing to adoption of CMO 05-2019
CTAP president Mario Yap, who was present during the May 16 BOC public consultation meeting, told PortCalls in an interview on May 31 that his group did not agree to the implementation of CMO 05-2019 on June 1, contrary to the BOC press statement.
Yap said CTAP maintains the position that BOC should not register truckers, as the sector is already heavily regulated by other government agencies.
CTAP reasoned the BOC can get information it needs on truckers from the PPA, which already requires registration of truckers operating at Manila ports.
Yap noted CTAP has also for years been cooperating with BOC in terms of providing information on truckers subject to investigation by the customs bureau.
Requirements on truckers under CMO 05-2019 are also redundant, as these are similar to those required by the Land Transportation Franchising and Regulatory Board when securing a franchise.
CTAP said if BOC goes ahead with implementation of CMO 05-2019 without any amendments, the majority of truckers in the country will not be able to comply, especially with the P50,000 general transportation security bond required for the transport of imported goods under customs transit.
Alliance of Truck Owners and Organizations (ACTOO) president Ricardo Papa, in a phone interview with PortCalls on May 30, said ACTOO reiterates its position that registration with BOC is redundant as the trucking industry is already "overly regulated."
Papa claimed CMO 05-2019 violates the Ease of Doing Business Act as requirements under the CMO are already being required by other government agencies regulating truckers.
In addition, Papa argued BOC has no jurisdiction over truckers, noting "goods and containers that are loaded on trucks and allowed outside the area managed by the arrastre operators should have already been cleared by customs."
"The moment that the goods are released from customs custody, BOC loses jurisdiction over them," he explained, adding that truckers are "merely hired by the customs brokers and importers to haul and deliver the cargo from point A to point B after the customs broker/importer secures customs clearance."
Papa pointed out that truckers are in no way involved in the process of securing clearance for shipments from BOC as this is beyond the scope of trucking services.
Papa also wrote a letter to Commissioner Guerrero May 31 which reiterates all his arguments against adoption of CMO 05-2019. – Roumina Pablo