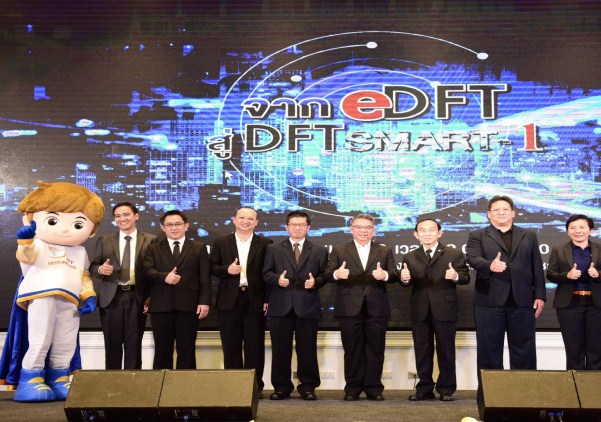 Thailand's Department of Foreign Trade (DFT) will launch an online licensing system that aims to fast-track the issuance of licenses for exports and imports and product standard certificates by linking together online administrative procedures, with the aim to reduce processes and costs for stakeholders.
The DFT will introduce in 2020 the DFT SMART Licensing Systems (DFT SMART-1), envisioned to enable licenses for exports and imports and product standard certificates to be issued in electronic form. These systems will be linked up to eliminate unnecessary steps and cut costs for companies, reported the state-run National News Bureau of Thailand (NNBT).
DFT said the DFT SMART-1 is being developed to reduce procedural redundancies. Although current import and export services are already provided digitally for all 11 areas, from the registration of entrepreneurs to checking the properties of products to verify their origin or release the certificate of origin, the existing systems are not yet linked to one another, and companies still have to provide data through multiple channels.
The DFT SMART-1 will allow enterprises to request for services via one channel using only one set of documents. Using the system, companies can send a request to the Customs Department for permission to export, enabling paperless electronic customs clearance, said the report.
The system is expected to provide a convenient way to coordinate with relevant agencies, shipping companies, and ports. Applicants no longer have to go to the DFT to collect documents or pay the fees. All processes can be done via the website of the DFT, and fees can be paid through the electronic system or e-payment.
Photo courtesy of NNBT