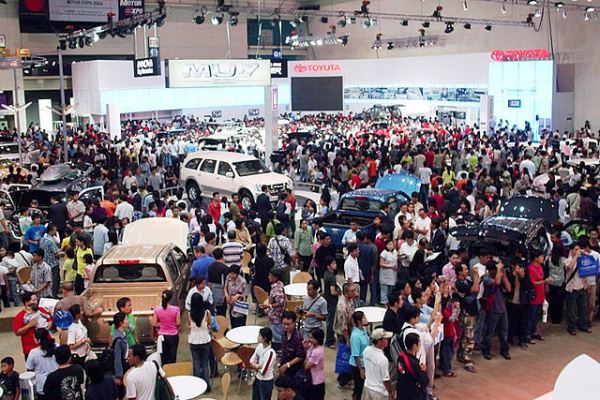 Thailand's customs-cleared exports dropped for a third straight month in May, down 5.79% from a year earlier, after contracting 2.57% in April, mainly due to lower shipments of cars and parts, electronics, and oil, the Thai Ministry of Commerce said.
Thai shipments to China fell 7.2% year-on-year in May, while exports to the U.S. climbed 7.85%, a ministry official said.
Meanwhile, imports contracted 0.64% in May from a year earlier, after falling 0.72% in the prior month.
In January-May, exports fell 2.7% annually, while imports dipped 0.99%.
With this development, Thailand's export sector has raised its concern over the trade war between the United States and China, which, along with the world economic slowdown, has been attributed to the decline in the volume of export cargoes.
The Thai National Shippers Council revealed plans to hold talks on export promotion measures with the Ministry of Commerce, reported the National News Bureau of Thailand. Exporters are also seeking new export markets such as the secondary provinces of China and India.
Kanyaphak Tantiphiphatphong, president of the Thai National Shippers Council, said Thailand's export sector made a combined US$18.5 billion in April, accounting for a 2.6% drop from the same period last year.
Thai exports to the Chinese markets in May posted the fifth month of consecutive decline. The shippers' council has readjusted this year's export growth to 1% compared to its 3% forecast earlier. The outlook is lower than the Ministry of Commerce's projected growth.
Though Thai goods exports to China have slipped, those to the U.S. have risen, following an increase in U.S. import tariffs on Chinese goods.
Meanwhile, in its recent economic report, the Bank of Thailand said the export sector has shrunk by 2.9% year-on-year in April due to the ongoing trade war between the U.S. and China, resulting in a decrease in electronics, machinery, metal goods, and processed farm item exports. Exports of rubber products and sugar were also in decline.
Photo: Balaji.B