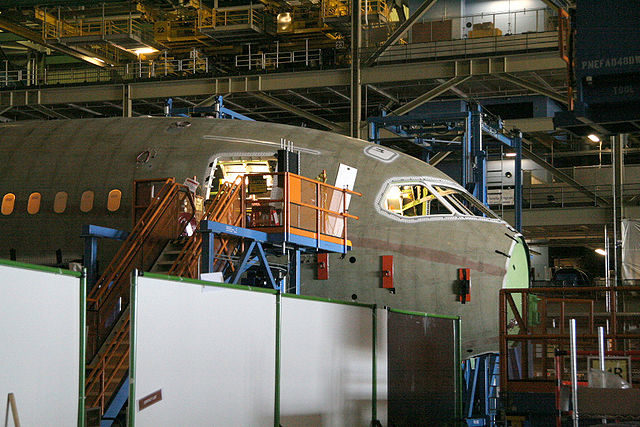 The Board of Investment (BOI) will kick off "Thailand Investment Year 2019" in March to promote the country's new incentive package and unveil updated investment measures.
BOI said the "Thailand Investment Year 2019" incentive package is a strategic tool to stimulate big investments in targeted industries such as technologically advanced sectors as well as rail system and digital economy development in a bid to transform the country's economy.
BOI will hold the launch event on March 4, 2019, reported state-run NBT. The investment package aims to keep the country's high investment momentum going following the remarkable 25% increase in investment applications received last year compared to the 2018 target, said the agency.
The country earlier set a goal to attract THB720 billion (US$23 billion) investment but ended up seeing over THB900 billion in investment application value. This is credited mainly to the country's comprehensive ecosystem for investment, ranging from concrete progress in infrastructure development, to clear national direction and continuous government support, said BOI.
For 2019, BOI has set the investment application target at THB750 billion, hoping the Thailand Investment Year package and latest announced investment measures will boost investment value and enable the government to achieve its target.
Realizing that large investments in advanced technology or in knowledge-based industries are crucial to economic growth, BOI wants to attract projects with a minimum investment value of THB1 billion in targeted activities that are entitled to five to eight years of tax holiday. Applications will be opened until December 30, 2019, and approved projects will receive 50% reduction in corporate income tax for three years on top of the basic package.
Targeted activities are, for example, manufacture of aircraft or aircraft parts, R&D, biotechnology, manufacture of advanced-technology electrical products, manufacture of high-technology medical devices, and digital services.
Moreover, BOI recently introduced a new measure to attract investment in rail system development. The measure focuses more on engineering activities and a comprehensive range of investments related to rail systems such as train structures, passenger cabins, system control units, bogies, braking systems, electrification systems, and signaling systems as well as rails.
Rail system development-related projects that apply for BOI promotion by December 30, 2021 will be eligible for a 50% corporate income tax reduction for another three to five years after the expiry of 100% exemption privilege for five to eight years. This special package is also expected to help kick-start the establishment of a rail production hub in the northeastern region, where there are several supporting factors such as existing automotive part and assembly industries, universities, and upcoming development of rail networks.
Additionally, to attract foreign and domestic investments in Thailand's digital industry, BOI has recently approved an investment measure to support innovation and digital ecosystem, such as innovation incubation centers. The requirement has increased the minimum facility area to 1,000 square meters and calls for an innovation incubation plan approved by BOI so as to ensure concrete development and incubation for entrepreneurs. A new investment promotion category—Maker Space or Fabrication Laboratory providing machinery and tools used for making prototype products—has been added, with five years of tax holiday and import duty exemption on machinery.
In addition, a new category for Co-working Space has been included to connect local developers with the global community and encourage startups and venture capitalists from all over the world to invest in Thailand. Promoted projects will receive duty exemption on import machinery.
BOI has also launched an investment incentive scheme for the Smart City initiative, which is designed to upgrade people's quality of life through seven intelligent platforms: Smart Environment, Smart Mobility, Smart People, Smart Living, Smart Economy, Smart Governance and Smart Energy.
Photo: User