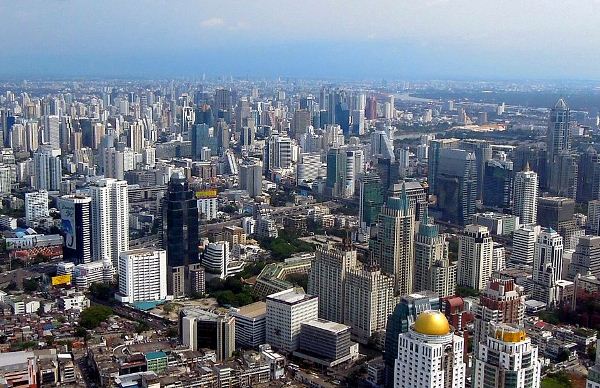 The Thai government has instructed the Board of Investment (BoI) to develop relocation packages to entice foreign investors in China affected by the U.S.-China trade dispute to relocate their manufacturing base to Thailand.
Amid ongoing trade tensions between the two economic powerhouses, the race to attract foreign investors among the ASEAN member countries is heating up, said Deputy Prime Minister Somkid Jatusripitak.
Somkid said BOI needs to proactively convince investors planning to relocate their manufacturing base to move to Thailand. He noted that global investors are now particularly interested in the CLMV countries, namely, Cambodia, Laos, Myanmar, and Vietnam, which are ASEAN nations to which Thailand serves as a gateway.
He has ordered BOI to conduct a survey on the particular needs of investors from different countries and design investment packages specially tailored to their needs.
For example, investors from South Korea mostly want to invest in areas close to existing factories owned by Korean companies. Thailand will thus need to make sure it has vacant space for these capitalists in the industrial zones, he said.
Secretary of the economic minister's committee Kobsak Pootrakool added that Thailand is one of the key investment destinations for international investors, especially for South Korean firms such as Samsung and LG, which will be sending representatives to Thailand to discuss manufacturing base relocation next month.
He said the Industrial Estate Authority of Thailand has been directed to find suitable areas to house new manufacturing bases, as international investors wish to operate in the same area.
Meanwhile, BoI Secretary General Duangjai Asawachintachit said the agency has set this year's investment target at THB750 billion (US$24.5 billion), focusing on companies wishing to move their production bases from China.
Currently, the BoI has a list of over 100 companies in China and other countries wishing to relocate to Thailand, she said.
The bureau will employ three strategies to attract relocators, she said. One is to provide customized promotion packages to compensate for firms' losses stemming from the trade war. Another calls for persuading foreign investors to invest in the Eastern Economic Corridor (EEC), and the third is to provide stimulus packages for small and medium-sized enterprises.
She continued that the investment packages will offer privileges beyond tax benefits, and will not be limited to investments in the ECC only. Details of the offers will be discussed within the BOI before being submitted to the Cabinet for consideration, expected to take place at the end of this month.
Photo: View from Baiyoke Sky Hotel, Bangkok