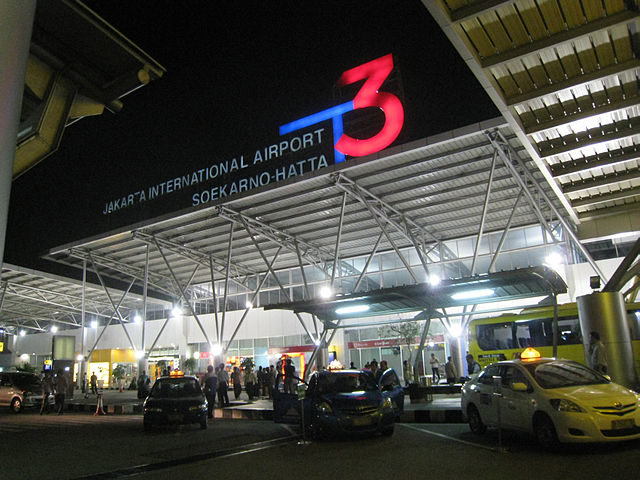 Indonesia's state-owned airport operator PT Angkasa Pura II, through its subsidiary PT Angkasa Pura Kargo, is preparing to open a zone of bonded logistics facilities (PLB) at the Soekarno-Hatta International Airport.
The bonded logistics center will facilitate cargo transport and improve the country's competitiveness in the global air cargo industry, Angkasa Pura II president director Muhammad Awaluddin said in a statement recently.
Awaluddin said the zone will have three warehousing facilities at the Jakarta airport premises. The first,  to be constructed this year, will have an area of about 1,500 square meters. The second will measure about 10,000 square meters with a construction schedule of 2018, and the third facility will be built in 2019 with an area of some 10,000 square meters.
The potential market for the bonded logistics center is the aircraft spare parts industry, Awaluddin said. Spare parts could be stored in the warehouses, and imported spare parts could be cleared within the zone if they are to be brought outside.
"The Soekarno-Hatta International Airport is not far from the Tanjung Priok port that it is right to build the zone of bonded logistic center there," the official said, as quoted by Antara News.
The bonded logistics zone will also help improve the efficiency of processing and save on logistic costs for business players, he said.
Airlines will benefit as they will have a safe storage area for their spare parts that could be used anytime repairs are needed, he added.
"The PLB could earn up to Rp2.5 trillion [US$187.5 million] a year from the warehousing service for aircraft spare parts," he stated.
In building the logistics zone, Angkasa Pura II will cooperate with related agencies including the Directorate General of Customs and Excise, as well as with airlines, forwarders, and banks.
Erwin Situmorang, head of the main service office of the customs agency at Soekarno-Hatta, expressed support for the planned logistics site.
"With the operation of PLB, industries do not have to rely on imports for basic materials they need," Situmorang said.
He added that the development project will reduce logistic costs and cut waiting time for industries, while opening up business opportunities in warehousing at the airport complex.
The opening of bonded logistics facilities is one of the measures contained in the government's second economic policy package issued early last year, which called for the building of 11 such units, said the report.
Digitalization will also be applied to the operations of the bonded logistics zone through the smartphone system to be provided by subsidiary Angkasa Pura Kargo.
Photo: Gunkarta