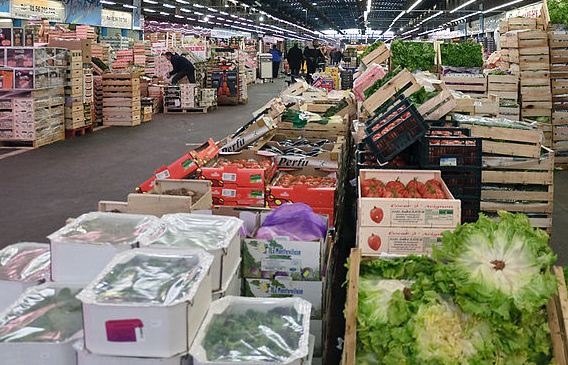 More than 80 contracting parties have applied the latest edition of the Harmonized System (HS) of tariff nomenclature, according to the World Customs Organization (WCO).
At the recent meeting of the WCO Harmonized System Committee (HSC), the organization reported that as of January 1, 2017, more than 82 contracting parties have implemented the HS 2017, as required by the Council Recommendation and the HS Convention.
During this session, too, it was announced that the contracting parties to the HS Convention had risen to 156 following the accession of Burundi in January 2017 and Palestine in March 2017. The WCO counts 181 overall member countries.
A number of delegates also described how far their countries had progressed and when they expected to implement the HS 2017.
The HS, also known as Harmonized Commodity Description and Coding System, is an internationally standardized system of names and numbers to classify traded products. It came into effect in 1988 and has since been developed and maintained by the WCO.
At the gathering, the HSC took some 22 classification decisions related to products covered by the HS Nomenclature as a whole. These included decisions on how to classify new products in areas such as cutting-edge technology (for example 3D printers), the textile industry (such as laminated fabrics), and the tobacco industry.
The committee adopted 33 sets of amendments to the Explanatory Notes and approved 20 new Classification Opinions. It revised four other existing Opinions, and deleted one Opinion in light of the HS 2017 version.
And as part of the work to prepare the HS 2022 (seventh edition), eight amendments to the nomenclature were adopted, and some decisions on the classification of goods were submitted to the HS Review Sub-Committee for consideration of possible amendments to the nomenclature. The proposed amendments seek to facilitate the classification of various products, such as laminated knitted or crocheted gloves.
The committee also looked at possibly amending Article 8 of the HS Convention so as to speed up the decision-making process for the HS Committee, mainly by limiting the number of reservations made to its decisions.
Lastly, the committee sought contracting parties' position regarding the new recommendation, adopted by the WCO Council in July 2016, to insert subheadings in national statistical nomenclatures to facilitate the monitoring of the international movement of goods used to make improvised explosive devices.
Photo: Myrabella