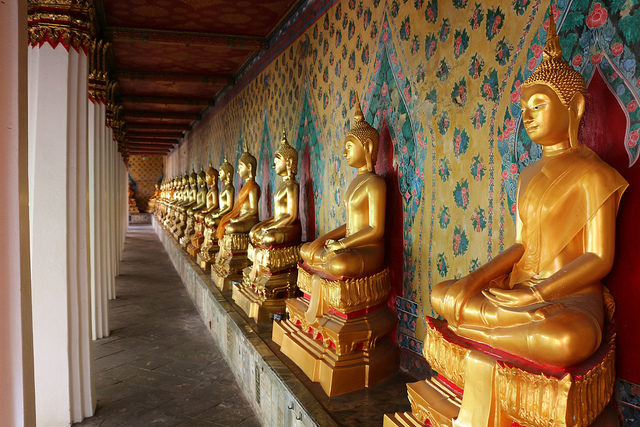 The Asian Development Bank (ADB) forecasts a slightly higher economic growth for Thailand this year and next, noting that the Asian regional market remains stable despite a slowdown in the Chinese economy.
The ADB expects the Thai economy to grow by 3.5% this year and 3.6% the following year, due to improvements in exports, domestic consumption, agricultural commodity prices, and government spending on infrastructure.
"How effectively the Thailand 4.0 development agenda reignites growth will hinge on how well Thailand's youngsters upgrade their skills," said the ADB in its Asian Development Outlook 2017.
Thailand 4.0 aims to lift the country's long-term growth path through a program of strategic reform.
For the Association of Southeast Asian Nations as a whole, the ADB predicts average GDP growth of 4.8% in 2017 and 5.0% in 2018.
Myanmar is seen to grow the fastest at 7.7% this year and 8.0% next year, followed by Cambodia (7.1% for both 2017 and 2018), Laos (6.9% and 7%), Vietnam (6.5% and 6.7%), Philippines (6.4% and 6.6%), Indonesia (5.1% and 5.3%), Malaysia (4.4% and 4.6%), Singapore (2.2% and 2.3%), and Brunei Darussalam (1.0% and 2.5%).
Senior economist Laksamon Atthapich at the Thailand Resident Mission of the ADB reported that the bank has forecast 5.7% growth for the Asia-Pacific region this year and further stability in 2018.
Factors supporting the positive economic climate include a better performing U.S. economy, boosted by consumer confidence and lower unemployment.
However, the ADB is paying close attention to possible changes to interest rates by the U.S. Federal Reserve, which could affect global currency prices.
Photo: Juan Antonio F. Segal