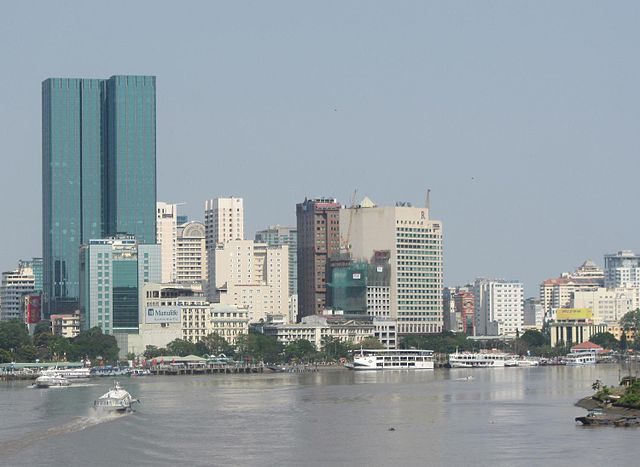 Foreign-invested companies continue to dominate the Vietnam export scene despite posting a decline in the first half of April, latest customs statistics show.
Exports by firms funded by foreign direct investment (FDI) reached nearly US$10.87 billion from April 1 to April 15, down 13% month-on-month, said a report from Vietnam Customs News, citing statistics from the General Department of Customs (GDC).
Despite the fall, however, the FDI export sector accounted for 65.1% of total export turnover to date (January 1 to April 15, 2017) at $70.05 billion, which marked an increase of 10.95% over the same period in 2016.
FDI firms in the country now have an accumulated 2017 trade surplus of $3.92 billion, making them significant contributors to national export value.
Meanwhile, Vietnam's total exports from April 1 to April 15 reached $16.37 billion, a month-on-month drop of 13.9%.
This took total exports for this year to date to more than $107.58 billion, an increase of nearly $16.76 billion or 18.5% over the same period in 2016.
The GDC report said the manufacturing sector will grow significantly with the opening of new FDI factories, on top of a record FDI disbursement of $15.8 billion in 2016.
The construction sector should benefit in particular from higher FDI disbursements, as should the energy and transport sectors from continued public investments.
The first quarter also saw foreign firms add $7.71 billion in newly registered and supplemental capital. They increased their capital contribution and share purchases by 77.6% over the same period in 2016, with $2.9 billion going to 493 newly registered projects and $3.9 billion to additional capital for 223 existing projects.
Photo: CIA World Factbook