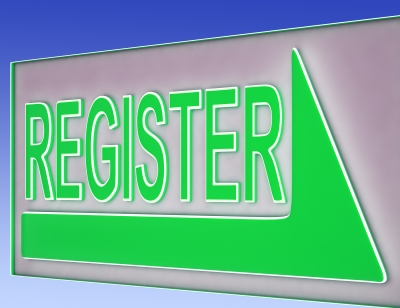 The draft order covering the process of importer registration at the Philippine Bureau of Customs (BOC) has been released.
Position papers on the draft CAO, which will operationalize certain provisions of the Customs Modernization and Tariff Act (CMTA), will be accepted until April 27. A public hearing on the proposed order will also be held on the same day.
The proposed customs administrative order (CAO) covers all importers who deal directly or indirectly with BOC for the importation, movement, storage, and clearance of goods.
According to the draft, all importers must apply for registration with the BOC under a format and procedure to be outlined in a corresponding customs memorandum order (CMO).
If the importer is a corporation, cooperative, or partnership, the application should be filed and signed by one of the responsible officers. For a single proprietorship, it should be performed by the proprietor.
Under the draft order, all importers are still required to secure an accreditation with the Bureau of Internal Revenue (BIR), pursuant to Department of Finance (DOF) Department Order No. 12-2014, as amended, and in relation to BIR Memorandum Order No. 10-2014.
The BIR accreditation, or Importer's Clearance Certificate (ICC), must then be submitted to BOC as part of the registration application.
All importers should also register with BOC's Client Profile Registration System (CPRS), disclosing their responsible officers and designated declarants, as well as other material information.
Until the electronic data exchange is fully automated and the required transition period of two years under Section 106, Chapter 2, Title I of the CMTA passes, a declarant, other than a registered licensed customs broker, must be registered with the CPRS and authorized to act as such for only one importer.
Under Section 106—or the declarant provision—a declarant may be a consignee or a person who has the right to dispose of the goods, who can be the importer, exporter, an attorney-in-fact, or a customs broker. However, the services of customs brokers are mandatory only within two years of the law's implementation, becoming optional after that.
Unless the Customs Commissioner rules otherwise, registration will still remain valid for three years from the date of approval, and still be subject to suspension, revocation, or cancellation.
However, in a CMO to be issued, the customs commissioner will classify registered importers by track record and compliance with customs laws, rules, and regulations for the granting of the One Time Registration Privilege.
Importers may register with the Account Management Office (AMO) or its satellite offices in various collection districts nearest to their principal place of business. All applications will be approved or disapproved by the AMO chief within 15 working days of receipt of complete documentary requirements.
Any misrepresentation is a ground for disapproval of the application and blacklisting of the importer, the draft CAO notes.
An approved registration application is automatically issued a Certificate of Registration through the CPRS.
BOC will be establishing an operational system and procedure to monitor compliance by importers to registration laws, rules, and regulations.
Importers will be held administratively liable and accountable if they commit these offenses: non-compliance with any of the responsibilities of a registered importer, and conduct of other offenses specified in a corresponding CMO. Such offenses will result in the suspension or revocation of customs registration privileges or blacklisting of the offender from further transactions with BOC.
Suspensions are to be categorized based on severity. Light offenses merit one month to six months of suspension of customs registration privileges, or a P100,000 administrative fine per month.
Less grave offenses are imposed six months and one day to one year of suspension, or P100,000 administrative fine per month. And grave offenses will lead to revocation of customs registration privileges or blacklisting from further transactions with BOC.
In a CMO to be released, BOC will include the operational procedure for importers exempted from registering in recognition of their status as distinct from other importers.
This covers the once-a-year importers, importers by parcel post or by informal entry, and the Philippine government, its agencies and instrumentalities; foreign embassies, consulates, legations, agencies of other foreign governments and international organizations with diplomatic status and recognized by the Philippine government; and business enterprises or locators of free zones. – Roumina Pablo
Image courtesy of Stuart Miles at FreeDigitalPhotos.net