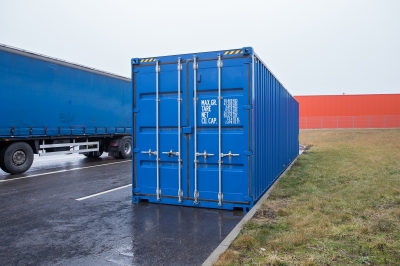 The Philippine Economic Zone Authority (PEZA) will mandatorily implement by August 16 the Electronic Zone Transfer System's (eZTS) first phase, which covers internal transfer of goods within an economic zone.
The implementation follows the completion of the pilot run of Phase 1 of eZTS, PEZA Memorandum Order (MO) No. 2017-008 states.
PEZA is administering the optional implementation of the system until August 15 as it prepares for the mandatory execution of Phase 1. This phase encompasses the transfer of goods by an ecozone logistics service enterprise (ELSE) to an ecozone export enterprise (EEE) located within the same economic zone.
The eZTS program, which is being carried out with the Bureau of Customs (BOC) under Joint Memorandum Order (JMO) No. 02-2015, provides "a simpler and more efficient system for documenting and processing the clearance, release and transfer of goods between PEZA-registered enterprises."
According to MO 2017-008, eZTS Phase 1 replaces a number of manually generated documents ELSEs must at present secure from or submit to PEZA in order to store goods or deliver them to EEEs within the same ecozone.
These manually generated documents are the certification of the EEE designating its appointed ELSE; letter of authority (LOA) to an ELSE issued by zone administrators/zone managers/officers-in-charge (ZA/ZM/OICs); sub-LOA to an ELSE issued by a ZA/ZM/OIC based on a mother LOA issued to the same ELSE by the PEZA director-general; LOA issued by a ZA/ZM/OIC to an ELSE that calls for renewing an LOA issued to the same ELSE by the PEZA director general; PEZA form 8112 permits for intra-zone transfer of goods; and manually generated ledgers on delivery and receipt of goods required to be maintained by the ELSE and regularly presented to the ZM/ZA/OIC.
The above documents will be replaced by these electronically generated documents: electronic certificate, electronic LOA, electronic Zone Transfer Document (eZTD), and electronic Monitoring and Liquidation Ledger.
Phase 1 will only apply to the delivery of goods by ELSEs to their EEE clients within the same zone where the ELSE's warehouse facility is located. It includes goods that are imported; goods indirectly imported from PEZA-registered EEEs, including those located in other PEZA zones; those purchased from enterprises in Freeport zones and non-PEZA special economic zones; those purchased from Board of Investments-registered export producer enterprises; and goods locally purchased from suppliers in the domestic territory.
All other types of warehousing/logistics service operations of ELSEs will continue to be covered by the existing manually generated LOAs, processes, and forms. Mother LOAs to ELSEs required to be issued by the PEZA director general will likewise continue to be covered by manual LOAs and processes.
All ELSEs and EEEs under Phase 1 are required to enrol in the eZTS. No enrolment fee will be charged by PEZA and its accredited value-added service providers (VASPs).
MO 2017-008 notes that the VASP through which the EEE filed the online application to nominate its ELSE (eCertificate) should be the same VASP the ELSE will use to apply for the eLOA and eZTD, and to comply with tagging requirements in the eZTS.
All ELSEs and EEEs are encouraged to enrol with all PEZA-accredited VASPs so they can immediately shift to another VASP should their primary VASP encounter any operational downtime or system interruption.
It is up to the ELSE and EEE to agree on which VASP will be their primary, secondary, and tertiary service provider.
Although the eZTS is web-based and available 24/7, filing of applications for eCertificate, eLOA, and eZTD must be done within regular office hours and work days.
EEEs and ELSEs with several zone locations should enrol each one separately with the eZTS.
Only if the eZTSs of all VASPs are down for at least four hours or if acts of nature render the system totally inaccessible will the system be reverted to manual processing. – Roumina Pablo
Image courtesy of alex_ugalek at FreeDigitalPhotos.net