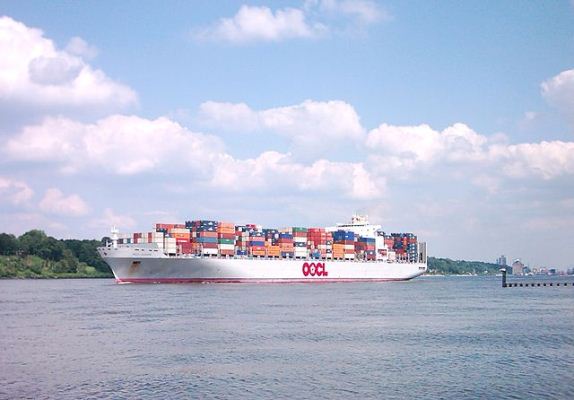 Cosco Shipping Holdings, the fourth biggest container shipping company, has offered to acquire Orient Overseas (International) Limited (OOIL), the seventh largest box shipping line, for HK$49.23 billion (US$6.30 billion).
In a statement released July 9, OOIL said Cosco Shipping Holdings and Shanghai International Port (Group) (SIPG) have made a pre-conditional voluntary general offer to acquire all issued OOIL shares at an offer price of HK$78.67 in cash.
The transaction will see the China-based Cosco group dislodge France's CMA CGM as the world's third largest container liner, behind Denmark's Maersk Line, which holds the top spot, and Switzerland's Mediterranean Shipping Company, the second largest.
"On completion, assuming all OOIL shareholders tender their shares, Cosco Shipping Holdings will hold 90.1%, while SIPG will hold 9.9% of OOIL," said OOIL.
The controlling shareholder of OOIL, the Tung family which currently holds 68.7% of the company, has irrevocably undertaken to accept the offer, it added.
"The transaction marks the latest consolidation in the global maritime industry. It is believed that the combination of Cosco Shipping Holdings and OOIL can deliver a stronger competitive advantage."
The combined Cosco Shipping Lines, a subsidiary of Cosco Shipping Holdings, and OOIL's Orient Overseas Container Line (OOCL) will operate more than 400 vessels over a much expanded network, with capacity exceeding 2.9 million TEUs including orderbook.
"The combination will enhance the industry leading position of both companies as a whole," said OOIL.
The offer depends on satisfying pre-conditions, which include the necessary regulatory approvals as well as approval from Cosco Shipping Holdings shareholders.
After the purchase, Cosco Shipping Lines and OOIL will continue to operate under their respective brands, providing container transport and logistic services.
"By leveraging the strengths of each company and achieving synergies, the businesses will enhance their operating efficiencies and competitive positions to achieve sustainable growth in the long term," OOIL said.
Both Cosco and OOCL are members of the Ocean Alliance, and will continue to work together under this framework.
Said Wan Min, chairman of Cosco Shipping Holdings, "Our company remains committed to enhancing Hong Kong as an international shipping center. Following completion, we will continue to invest and strengthen our industry leadership, providing a more extensive platform for the employees of OOIL to excel."
Andy Tung, executive director of OOIL, commented, "This decision has been carefully considered and we believe it helps ensure the future success of OOIL. We are confident that Cosco Shipping Holdings is the right partner for us."
If the deal is closed, the joint offerors intend to maintain OOIL's listed status, retain the existing compensation and benefit system at OOIL, and not terminate the services of any employee at OOIL for at least 24 months after the close of the offer.
Besides that, the joint offerors intend to maintain OOIL's global headquarters in Hong Kong,
Photo: GeorgHH